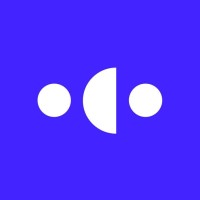 Coterie Insurance named Best InsurTech in the 2021 Benzinga Global Fintech Awards
CINCINNATI – Nov. 9, 2021 –Coterie Insurance, the insurTech making small business insurance easy, is being recognized as the Best InsurTech in Benzinga's Global Fintech Awards. The award recognizes the most innovative financial technology companies.  
"As a three-year-old company that is out to transform an industry, we're honored to receive this recognition from Benzinga," said David McFarland, CEO at Coterie Insurance. "We're driven to modernize an antiquated industry to provide the best technology and experience through partners, agents and brokers to ultimately serve the small and micro businesses of today."
Some of Coterie Insurance's recent innovations include: 
QuickQuote

– unique URL agents can use to provide a 24/7 presence 

 

Top CSR Star program

– created to honor the unsung heroes of the industry

 

Quote Snapshot – designed with agents and brokers in mind to easily share a quote

 
"We're recognizing the companies that will define the future of our financial lives," says Benzinga CEO Jason Raznick.
In addition to the Best Insurtech Award from Benzinga, Coterie Insurance has been recognized in 2021 for being one of the 2021 Best and Brightest Companies to Work For in the Nation, and one of Business Insurance's Annual Best Places to Work in Insurance.  
About Coterie Insurance 
Coterie Insurance is on a mission to make business insurance easy. Through tech-based business insurance solutions, Coterie Insurance delivers simpler coverage, more accurate pricing, and a streamlined experience. By enabling the instant quoting and issuing of policies as well as a 100% digital underwriting process, agents and brokers can simplify and digitize their operations to better serve small businesses. Digital insurance platforms are able to leverage Coterie's simple, easy to integrate APIs, to further streamline the quoting and binding experience. Coterie's expansive appetite is the most inclusive for the small businesses of today. For more information on Coterie and the digital transformation of small business insurance, go to www.coterieinsurance.com. 
About Benzinga Fintech Awards 
Recognized as one of the fastest-growing private companies in America, Benzinga is a holistic solution for high-quality, low-cost, timely content. The firm's core product portfolio consists of newswires, analytics software, and data services that are easy to consume and help users better act on market intelligence. In helping investors achieve the next stage of their growth, as well as promote innovation across all spaces, Benzinga hosts thought leadership, networking, and educational events.