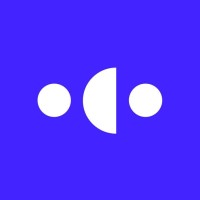 Coterie Insurance Launches 2022 Top CSR Stars Awards Program to Honor Insurance Customer Service Representatives
Sept. 15, 2022–CINCINNATI–Coterie Insurance, the relationship-focused insurance company, is launching its second annual Top CSR Stars Awards to shine a light on CSRs (customer service representatives) who go above and beyond in the insurance community. The awards program collects nominations from agents and brokers for top-performing CSRs in their offices that deserve to be recognized. 
Nominations are open from Thursday, Sept. 15 through Friday, October 14. Winners will be announced publicly on Friday, October 28. Agents and brokers can nominate deserving CSRs today. 
"I'm proud to work at Coterie because not only do we have cutting-edge technology that is transforming the small business insurance experience, but we're doing it in partnership with the insurance agents and their offices that provide immense value to their clients," said Jason Johnson, Director of Agent Success at Coterie Insurance. "We believe that relationships matter in all aspects of insurance and this program enables us to recognize the relationships agents have with their incredible CSRs." 
Coterie is dedicated to supporting agents and brokers who are providing insurance expertise and counsel to small businesses across the country. As the only awards program aimed at honoring insurance CSRs, Coterie seeks to shine a light on CSRs who also play a critical role alongside agents and brokers. 
The 2021 Top CSR Stars program honored 35 exceptional CSRs who were nominated by agents in their offices. Our top cohorts were voted on by an independent panel. The 2022 voting panel will include industry influencers, Coterie team members, 2021 winners, and other leaders from the industry for a nuanced review of applications.  
All licensed agents affiliated with Coterie Insurance are eligible to nominate CSRs in their insurance offices. Winners will receive a prize and public recognition from Coterie across a variety of channels.  
Learn more about the 2022 Top CSR Stars award program. 
Coterie Insurance
Coterie Insurance is revolutionizing small business insurance by enabling instant coverage. By sourcing publicly available data, Coterie's technology employs digital underwriting to enable a transparent and accurate quoting and binding process. Coterie arms agents, brokers, and partners with cutting-edge tools to get small businesses the coverage they need. With the most expansive appetite on the market, Coterie is dedicated to seeing the small businesses of today succeed. For more information about Coterie Insurance and the digital transformation of small business insurance, go to coterieinsurance.com.