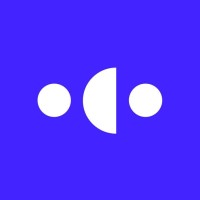 Coterie Insurance Expands Integration with Intuit to Further Enable Ease of Small Business Insurance
CINCINNATI – April 28, 2022 – Coterie Insurance, the insurtech simplifying small business insurance, today announced an expanded integration with QuickBooks Insurance to further deliver fast and easy small business insurance via the QuickBooks Online platform financial management system that helps small business succeed.  The integration provides an even simpler user experience than the initial integration along with enhanced features.  
"Our goal is to enable customers to benefit from being a part of our ecosystem," said Parth Shukla, head of marketing for QuickBooks Insurance. "With an enhanced experience around selecting and receiving insurance, small businesses will have less to do and more time to focus on what matters." 
While Coterie Insurance strongly supports small businesses seeking the counsel and expertise of an insurance agent or broker, with QuickBooks Insurance, becoming insured online in minutes is easy and convenient. Accessible via the Insurance tab from within QuickBooks, customers will have access to Coterie-provided insurance offerings.  
"Together, Coterie and Intuit will be able to help small businesses who might find getting insurance to be a burdensome and tedious task that takes too much time," said Christina Lehman, Director of Digital Partnerships at Coterie Insurance. "By embedding into a platform they already use, small businesses can easily get insurance when and where it's convenient." 
QuickBooks uses artificial intelligence (AI) to recommend the best insurance policy to customers based on relevant information that already exists within QuickBooks and their unique insurance needs. This information helps QuickBooks find the right provider and expedite the application process. Once customers purchase an insurance policy, they can view key details of the policy and provider in their QuickBooks account.
With the full integration, users will now have an improved quote and bind process as the entire process of getting insurance happens within the QuickBooks experience. In addition, customers now have the option to select enhanced coverages and add endorsements when purchasing a policy. To further ease the process, policy documents can be saved within their QuickBooks account within seconds of buying a policy. 
For more information on QuickBooks Insurance, please visit the QuickBooks blog. 
ABOUT COTERIE INSURANCE 
Coterie Insurance is on a mission to make small business insurance easy. Through tech-based business insurance solutions, Coterie delivers simpler coverage, more accurate pricing, and a streamlined experience. By enabling the instant quoting and issuing of policies as well as a 100% digital underwriting process, agents and brokers are able to simplify and digitize their operations to better serve small businesses. Digital insurance platforms are able to leverage Coterie's simple, easy to integrate APIs to further streamline the quoting and binding experience. Coterie's expansive appetite is the most inclusive for the small businesses of today. For more information on Coterie and the digital transformation of small business insurance, go to coterieinsurance.com. 
ABOUT INTUIT 
Intuit's mission is to power prosperity around the world. We are a mission-driven, global financial platform company with products including QuickBooks, Mint and Turbo, designed to empower consumers, self-employed and small businesses to improve their financial lives. Our platform and products help customers get more money with the least amount of work, while giving them complete confidence in their actions and decisions. Our innovative ecosystem of financial management solutions serves more than 50 million customers worldwide. Please visit us for the latest news and in-depth information about Intuit and its brands and find us on social 
About QuickBooks 
QuickBooks is the trusted partner of small businesses, helping customers manage complexity and achieve success for more than 25 years. QuickBooks began by helping small businesses manage their books, and grew into a platform that helps them get paid fast, manage capital, and pay employees with confidence. When COVID-19 upended the small business community, QuickBooks used its fintech experience to help customers get more than $1 billion in SBA-approved PPP loans and save hundreds of thousands of jobs. Now QuickBooks is creating a new platform for product-based businesses, providing on-demand accounting experts,and democratizing machine learning by adding it to its services for the benefit of small businesses. QuickBooks is in the business of creating smart, indispensable financial tools that help small businesses reach solvency and achieve prosperity.