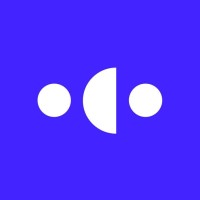 Coterie Insurance closes first half of 2021 with significant growth
CINCINNATI – July 12, 2021–Coterie Insurance, the insurTech that makes small business insurance easy, has wrapped up quarter two of 2021 with a significant amount of growth in terms of written premium, workforce, product offerings, and partnerships. Due to the company's expansion, Coterie Insurance now ranks among the best small business insurance companies.
"When I set out to transform insurance by creating one of the best small business insurance companies, I knew we were only going to be successful if we had the right people," said David McFarland, Co-founder, and CEO of Coterie Insurance. "Three years later, we have some of the smartest people in the industry working to simplify small business insurance in ways that have never been done before, including with cutting-edge data. We still have a long road ahead, but I'm energized and excited for the journey that lies ahead with every single member of our team."
Since January 1, 2021, Coterie Insurance has added 44 team members, doubling the number of employees. In April, the company added Phillip Swan as Chief Go-To-Market Officer. Swan oversees the company's Growth team and has driven record-breaking sales month after month.
In the first half of the year, Coterie Insurance has landed dozens of new partnerships with digital insurers, brokerages, agencies, and agency aggregators. New digital partnerships included Ask Kodiak, IVANS, Tarmika, Talage, Briza, Layr, and IMS among others. Coterie Insurance's 2021 partnerships represent a 158% increase over 2020.
2021 has also seen the company launch several new products and features including the company's suite of restaurant coverages with liquor liability. The company also expanded its offerings into New Jersey.
To recognize the customer service representatives that power the industry and often go unrecognized, the company rolled out its inaugural Top CSR Stars program in early June. These often-overlooked stars truly define what exceptional customer service means through their hard work and dedication to their small business customers.
Quarter two also saw the naming of Coterie Insurance as one of the Best & Brightest Places to Work For in the Nation. The recognition included a survey completed by Coterie employees, marketing the company's continued focus on an inclusive and transparent culture.
Coterie Insurance plans to continue its breakneck pace in the second half of the year. The company plans to move into a new office space in Cincinnati, continue hiring, adding partnerships, and release exciting features and products. Watch for more to come from one of the best small business insurance companies.