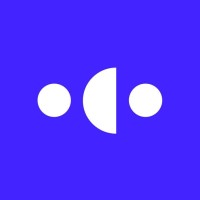 Coterie Insurance Announces 2022 Top CSR Stars of the Insurance Industry
Awards honor insurance customer service representatives 
CINCINNATI – Nov. 8, 2022 – Coterie Insurance, the partner-focused company transforming small business insurance, today released its annual list of the 2022 Top CSR Stars in the industry. Seeking to honor the often-under-recognized customer service representatives (CSRs) that make insurance possible, Coterie's list names the top 25 and top 10 of the nation's CSRs. 
"We're passionate about this industry for a number of reasons and the incredible people working every day to make it run smoothly is certainly one of them," said Britni Zandbergen, VP of Marketing at Coterie Insurance. "Alongside almost every amazing insurance agent or broker is a hard-working, rockstar CSR that makes everyone's job more manageable. These awards allow us to shine a light on these often under-recognized champions of insurance."
The list features CSRs from across the nation. Top CSR Stars include Angel Bollnger from Union, FL who was nominated by agent Debbie Thomas for her work going above and beyond the call of duty. Not only has Angel come a long way in getting well acquainted with the insurance industry, but her commitment to the agency has also ensured its survival.  
"The past few years, I have been very sick," Debbie said in her entry. "Angel stepped up and literally took over everything. She's kept my business from sinking. She binds record-breaking policies each month while maintaining renewals." 
Judges for the Top CSRs included industry influencer Brett Fulmer, agent Reggie Pulliam, 2021 Top CSR Kendra James, as well as Coterie's VP of Insurance Adrena Nully and Coterie's Director of Agent Success Jason Johnson. Judges reviewed entry after entry of CSRs who are knowledgeable, hard-working, and inspirational. 
"I felt challenged personally and professionally after reading the great feedback coworkers give folks in our field, and it inspired me to want to tighten up my game," said Brett.  
Learn more about all of the 2022 Top CSR Stars.