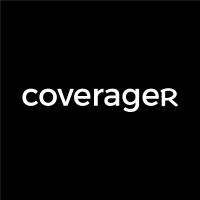 Compound raises $25 million
Wealth management platform Compound has closed a $25 million Series B round led by Greenoaks and former Stripe product manager Lachy Groom. To date, the startup raised $37 million from several investors including Egon Durban (Silver Lake), Sam Bankman-Fried (FTX), Y Combinator, XYZ, SciFi, Day One Ventures, and founders and executives from Coinbase, Goldman Sachs, Meta, Stripe, Brex, Plaid, Adobe, Notion, AngelList, Eventbrite, Affirm, Polychain, Paradigm, Blend, Quora, Vise, Carta, and Point.
Founded in 2019, Compound helps startup founders and employees optimize their wealth through a "technology-powered family office." With Compound, clients can track their assets (startup equity, cryptocurrencies, fund investments, public securities), optimize their taxes (AMT), and invest their liquidity into tax-efficient public and private portfolios. Technology aside, clients get access to Compound advisors – "experts who understand the emotional and technical nuances of a career in the startup world."
On its site, Compound features "the Manual" – a curated library of wealth planning resources for startup founders and employees. The section features articles on different topics including insurance. Here's a tidbit from one article about life insurance:
"Life insurance comes in two main types: "term life" and "permanent life" (also called "whole"). As suggested by the names, term life insurance is for a set period of time while permanent life insurance covers you until your death. Term life insurance is generally the lower-cost option and the most appropriate life insurance product for most people. Permanent life insurance can have some effective uses in advanced estate plans that use the nontaxable death benefit payout, but most purchasers of permanent life insurance products are probably overpaying for something they don't need."
The startup has hundreds of users and it doesn't target any specific net worth range.
Get Coverager to your inbox
A really good email covering top news.