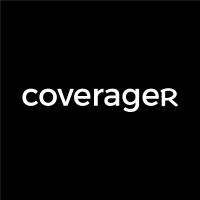 Coalition Introduces New Cyber Coverage
Coalition , the risk management and cyber insurance startup, announced the first cyber insurance product to protect organizations against fraudulent use of their IT and telephony services, including cloud and Internet-based services. The new coverage reimburses organizations for the direct financial losses they incur as the result of being charged for fraudulent use of business services including Software-as-a-Service (SaaS), Infrastructure-as-a-Service (IaaS), Network-as-a-Service (NaaS), and Telephony Services, among others.
The product addresses three key risk exposures: (1) Unauthorized access and fraudulent use of an organization's business services, including cloud and/or internet-based services. (2) Toll Fraud, including the unauthorized use and charge for phone lines, equipment, and services, including VoIP telephony, to make long distance calls. (3) Cryptomining and cryptojacking, in which criminal hackers infect systems with malware for the purpose of stealing an organization's resources for cryptocurrency mining.
"Cyber attacks are no longer just about data breaches and the theft of large caches of data. They have evolved to include theft of an organization's IT services and infrastructure for criminal gain, ransomware, and cryptomining. The resulting costs to an organization can be existential, and yet they are not covered by most insurance policies today. At Coalition, our mission is to Solve Cyber Risk. While cyber risks cannot be eliminated, their costs can be – that's why we're proud to introduce yet another enhancement to our already comprehensive insurance policy." – Founder & CEO of Coalition, Joshua Motta.
Get Coverager to your inbox
A really good email covering top news.