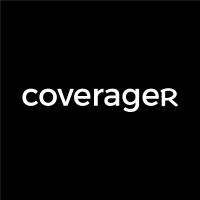 CNP Assurances Takes Majority Stake in Two Insurance Startups
French insurer CNP Assurances recently made two investments to the tune of €40M.
One. It invested €30M in Spain's iSalud in exchange for ~60% stake. The Barcelona-based startup launched in 2010 is the first Spanish comparator specialized in health insurance. It enjoys close partnerships with key Spanish health insurers and "state of the art digital acquisition and servicing processes and tools." In 2017, iSalud has gained more than 30,000 new customers while servicing a portfolio of 90,000 contracts, generating ~€ 7M in revenues. "With the acquisition of iSalud, CNP Partners aims at accelerating its development on the Spanish market, capitalizing on the digital and marketing expertise of a performing InsurTech. CNP Partners is not a health insurer and doesn't intend to change the current multi-agent business model of iSalud, partnering with the key Spanish health insurers. We also want to keep the start-up mindset of iSalud while providing them with the support of a strong and long term oriented international group like CNP Assurances" – CNP Partners CEO, Jean-Christophe Mérer.
Two. CNP Assurances also invested €10M in Azimut in exchange for 70% stake. The Paris-based startup is a digital broker focused on personal protection insurance that was established in 2010. It has developed a complete range of insurance solutions such as Individual Health, Term Life, and Accidental Cover. Also, it handles more than 150,000 quotations / information requests per year, through its website (DA.fr) and staff. In 2017, the digital broker has gained ~5,000 new customers while servicing a total portfolio of ~30,000 insurance contracts, generating more than €3M in revenues. "With the acquisition of Azimut, CNP Assurances is strengthening its capacity to provide value added digital and direct marketing solutions to its distribution partners or for its own channels. Azimut is providing a complete set of tools, processes and, even more importantly, talented and innovative teams. I strongly believe that we will accelerate Azimut's development, create synergies with other CNP Assurances business lines, while keeping the entrepreneurial and disruptive spirit" – Managing Director of Life and Income Protection Europe of CNP Assurances, Pierre-Nicolas Carissan.
Bottom Line: these 2 agreements, in which CNP Assurances is now a major shareholder, run in parallel to Open CNP, which target minority strategic investments in startups including: Alan, Lendix, H4D, Stratumn, and MyNotary.
Get Coverager to your inbox
A really good email covering top news.