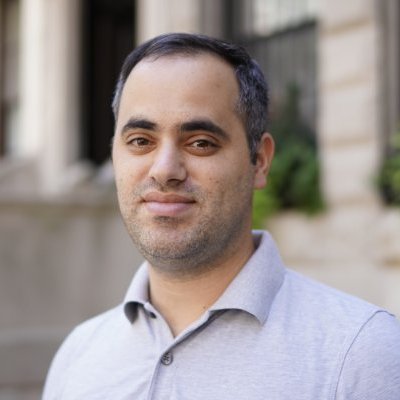 Clover Health Launches New In-Home Primary Care Program Supported by Genomic Testing Capabilities
Clover Health, a healthcare company using data and technology to fill gaps in care and improve health outcomes, has launched an in-home primary care program equipped with genomic testing integration capabilities provided by YouScript, a proprietary clinical decision support tool designed to assist in medication therapy management. Developed to provide the high touch longitudinal care needed by its most vulnerable members, Clover's in-home primary care program provides member-centric care plans to improve quality of life and reduce adverse health events including emergency department visits and hospitalizations. The program is being spearheaded by Sophia Chang, MD, Clover's Chief Clinical Informatics Officer and a practicing primary care physician, along with Kumar Dharmarajan, MD, a practicing geriatrician and Chief Scientific Officer at Clover.
Five percent of Medicare beneficiaries drive more than 40 percent of hospital admissions and readmissions, and account for 42 percent of the program's costs. This population benefits significantly from optimized medication therapy through precision prescribing and vigilant monitoring for side effects by their health care team.
"Our main focus as a company is to improve the quality of life for each and every Clover member and physician," said Vivek Garipalli, Clover co-founder and CEO. "We are constantly identifying new ways to improve member outcomes using new data streams and advanced models of care. Our in-home care program combines our expertise as a data and technology company with our ongoing joint desire to bring access and care directly to those most in need."
Enrollment in the home-based primary care program is entirely voluntary and offered to eligible members at no cost. Clover's physician-led care team consisting of PCPs, nurses, social workers, medical assistants and care coordinators care for members in their home to identify and address all outstanding and incipient patient concerns, including those related to medication management. For the Medicare population, a large number of hospital admissions are due to adverse drug events; to reduce these risks, Clover will perform pharmacogenomic testing to personalize each member's drug regimen. Care teams prepare for and engage with members with the help of Clover's technology platform, which promotes more informed and holistic care.
"Through this program, we are taking full accountability for our patients' care and health outcomes," said Dharmarajan. "Our number one priority is to provide exceptional in-home primary care, and we've built a multidisciplinary team of health care professionals who are responsive 24/7 to achieve this goal. To do this, we are using data, technology, and care innovations to further improve our members' lives."
"YouScript's technology simulates a team of clinical pharmacists delivering evidence-based guidance in real time, and this in-home program validates our impact at scale," said YouScript CEO Kristine Ashcraft. "We are excited to work with Clover Health, to provide the tools necessary to identify and positively impact the most at-risk patients, while bending the healthcare cost curve."
Clover's in-home primary care program allows patients to benefit from regularly scheduled personal check-ins, active monitoring, and home-based lab and radiology testing, all of which are especially beneficial to homebound members who have great difficulty leaving their homes. With a deep understanding of each member's social context and comprehensive medical needs, physicians can better provide direct interventions to members. Care teams are assigned a small panel of members and are exclusive to Clover, which allows them to see each member in the program multiple times a month, if needed. Clover collaborates with its in-network physicians to determine which members are best suited for the program and supports these providers as they transition their patients to Clover's in-home primary care team.
To date, Clover has enrolled approximately 500 members in its in-home care program in New Jersey and will be scaling this model to meet the needs of its members wherever Clover is available.
Get Coverager to your inbox
A really good email covering top news.