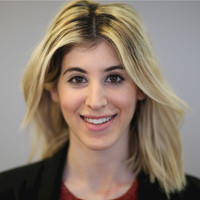 Climate risk company The Demex Group raises $4.2 million funding round
The Demex Group , a technology company that has pioneered a new paradigm to customize and deliver climate-resilience through financial risk solutions on a global scale, announced it has raised $4.2 million in Seed funding from leading financial services investors Anthemis and IA Capital Group.
Operating at the intersection of banking and insurance, The Demex Group, founded this year and currently a team of 16 people, offers an end-to-end ecosystem that shields customers from the financial surprises of volatile weather. The funds will be used to build out the Demex team and to support go-to-market for municipalities and enterprise customers, which include Fortune 500 property managers with highly volatile year-to-year snow-removal expenses.
Nephila Climate, the weather and climate risk-focused business unit of Nephila Capital Ltd, has partnered with Demex to offer weather risk capacity that backs the financial products that Demex creates for its clients. "The technology that Demex has developed, combined with its knowledge of weather and financial risk, can help institutions better understand and manage the risks they hold," said Matt Coleman, Director of Strategic Partnerships at Nephila Climate.
Munich Re Trading LLC (MRTL) provides weather risk transfer solutions for industry sectors impacted by increased weather variability. Previously, MRTL and Demex developed select customized weather index-linked hedging instruments to help businesses manage non-catastrophic weather risks. MRTL continues to provide risk capital and back office support to Demex as it innovates in the climate and weather risk management industry.  "Innovation and technology can help businesses become more resilient and better manage the impacts of extreme weather," said David Stevenson, CEO and President, MRTL.  "We are excited to witness the next chapter as our colleagues grow and expand their business to help customers mitigate the risks associated with unpredictable snowfall."
Get Coverager to your inbox
A really good email covering top news.