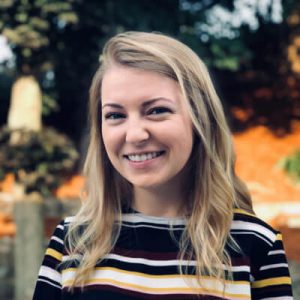 Clearsurance Study Reveals the 10 Worst States for Auto-Related Fraud
In Clearsurance's recent study, we found that there were an estimated 2,670,873 cases of car insurance fraud and scams found in America in 2020. It does not seem like a possibility until it happens to you. But fraud is more common than you think, especially when it comes to your car. You might be thinking, how could I be a victim of car fraud? 
We found that auto-related fraud happens most often in auto repair shops and car dealerships. Customers can fall victim to scams as a result of dishonest business practices. While this can happen anywhere, car owners should be extra careful if they live in one of the states with the most cases of fraud and be aware of how it may affect their car insurance rates. Check out the worst states for auto-related fraud below based on data reported by the Federal Trade Commission.
Types of Fraud and Scams in Auto Repairs and Sales
Fraud in auto repair shops and dealerships can happen in several ways. We found some of the most common scams customers may face. 
Auto Repair Shops
Inflating prices for simple repair jobs

Making unnecessary repairs

Using cheaper counterfeit parts

Faking malfunctions (ex: oil leaks)

Charging for unused repair parts
Car Dealerships
Hiding unnecessary products or services in the lease

Lying about a customer's credit rates on a loan

Selling useless extended warranties

Charging for vehicle prep work the manufacturer already did
Advice from Experts: How to Avoid Fraud
Clearsurance collected advice from various experts to help car owners and shoppers feel confident when visiting a mechanic or buying a car. One of the best ways to protect yourself, your family, and your friends is to be informed and aware of the all known scams happening around you. It's incredibly important to stay alert. 
A good way to know if a place is trustworthy is to do your research. One of the experts warns people of mileage fraud at dealerships. Dealerships can roll back your odometer to read fewer miles and sell you a car for more. Studies have shown that rolling mileages can inflate a car's value by 25%. Dealerships can also hide the fact that a car has been damaged and repaired, but you can do your research on that specific car and find out.
When it comes to auto repair shops, mechanics can overcharge on services or parts to scam customers. Experts suggest asking mechanics for quotes before letting them work on your car. After receiving a quote, you should ask around other shops and see what they quote you. A good mechanic will provide you with an honest quote right away. 
Some shops may even try to sell you replacement parts that are used or aftermarket and tell you they are new and original. You should always ask to see the parts before having them added to your car. 
Sometimes when we read receipts, we might be surprised to see fees we do not recognize or understand. It is important to ask before you pay for any services. Asking for clarification can save people a lot of money; you might be paying for something you did not buy or you could have been overcharged. This happens at both dealerships and auto shops — it should not be a problem to ask for more information. If it is, customers should be wary that the shop or dealership may be scamming them in some way. 
When it comes to reporting car fraud, experts suggest that it should be reported to your insurance provider as you could be hurt in the form of higher premium rates increased due to higher claims made by you or your repairman. Any type of fraud should be reported to the FTC or your state's consumer protection bureau. This will not only help you but hopefully alert others to these scams.
Read our full study and get advice from experts here: 10 Worst States for Auto-Related Fraud [2021 Study]