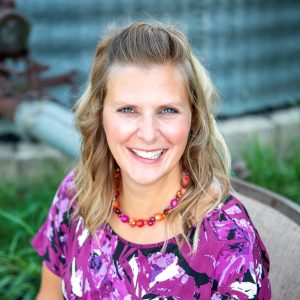 Clearsurance.com Reveals the Cheapest and Most Expensive Cars to Insure
Clearsurance.com recently published its list of the cheapest and most expensive vehicles to insure in its report: Car make and model: How does it affect your car insurance rates? 
The make and model of a vehicle are two of the primary factors that go into calculating car insurance premiums. 
In addition to the vehicle specs, insurers also consider the following driver information:
Address

Age

Experience

Claims history
Some insurers also consider credit history and gender. However, a few states restrict insurers from calculating these controversial factors into premiums. 
The Most Expensive Vehicles to Insure
Clearsurance.com reported that the most expensive vehicles to insure and their annual average insurance premiums are as follows:
Mercedes-AMG S65 Convertible – $3,835

Dodge Viper GTS – $3,779

Mercedes-AMG S63 Convertible – $3,624

Maserati Quattroporte GTS – $3,547

Mercedes-Benz S550 Convertible – $3,502
Each vehicle on the list is considered a sports car. Sports cars are usually the most expensive to insure because they have a lot of power, and drivers are more likely to participate in risky driving behavior while operating them. 
The Least Expensive Vehicles to Insure
The Honda Odyssey tops the list as the least expensive to insure. One contributing factor is that people who drive minivans tend to drive carefully, often because children are vehicle occupants. So it's easy to understand how differently a driver might operate a sports car versus a minivan.
The five least expensive vehicles to insure with their annual average rates are listed below:
Honda Odyssey LX – $1,112

Jeep Renegade Sport

– $1,138

Jeep Wrangler Black Bear – $1,148

Honda CR-V LX – $1,170

Jeep Compass – $1,183
Getting online reviews is a great way to find the most affordable auto insurance rates. There are many customer reviews online these days, which makes it easy to research the best insurance providers near you.
Many resources out there, like Clearsurance.com, provide detailed guides and provider vs. provider comparisons and review pages to help consumers find an auto insurance provider with the best customer service and most competitive rates. 
Vehicle Factors Contributing to Insurance Premiums
In addition to driver factors and the make and model of a vehicle, insurance companies consider a few other factors.
Manufacturer Suggest Retail Price (MSRP) Contribute to Premiums
The MSRP gives the insurance company the information they need to calculate their risk of loss if the insured vehicle is declared a total loss.
The vehicle MSRP significantly impacts full coverage insurance rates more than liability coverage alone because full coverage insurance provides financial protection for the policyholder's vehicle. Liability coverage only covers damage done to another party.
Vehicle Safety Ratings Affect Insurance
Safety ratings indicate how likely an occupant is to walk away from a crash unharmed. Therefore, the lower the risk that an insurance company will have to pay expensive hospital bills, the lower they can offer premiums for a policy that covers injuries.
Honda often leads the way in safety features, which is why Honda vehicles are likely to cost less to insure than other similar makes and models.
The Likelihood of Theft Impacts Insurance Rates
While more likely to affect full coverage insurance rates than liability-only coverage, the risk of theft is reflected in insurance rates. Insurance companies carefully calculate the risk that they'll have to pay a claim. A team of actuaries assesses risk, and successful companies manage their risk by offering a competitive rate just high enough to cover their risk of loss.
If a vehicle is more likely to be stolen, an comprehensive insurance policy is more likely to be expensive because there's a higher risk that the insurer will have to pay a claim for loss or damage related to theft. 
Clearsurance.com reminds drivers of the importance of comparing car insurance rates to find the best price for car insurance. Even though all insurers consider similar factors, they use different calculations, so a driver could save significantly by switching to a new provider. 
Read Clearsurance.com's full report here: Car make and model: How does it affect your car insurance rates?