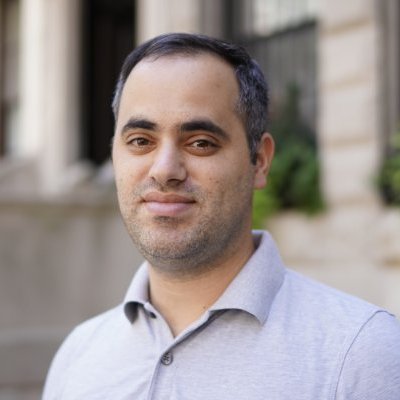 Change is in the air
SmartAC.com has officially launched out of stealth mode with $10 million in funding for its air conditioning and heating (HVAC) health platform that "digitizes the experience of AC ownership, extends equipment life and saves homeowners money."
Founded in 2018, the Texas-based company offers three sensors that monitor temperatures, airflow, air filter life and drain lines to ensure the health of critical HVAC components. The Comfort Sensor monitors the temperature of the air coming from vents during each heating or cooling cycle allowing performance to be compared to manufacturer's specs. The Filter Sensor tracks the lifespan of air filters by monitoring pressure and airflow changes over time, alerting users when they need to be changed. The Water Sensor guards against leaks and clogs in AC drain lines that can cause major damage to the home. On top of the sensors, SmartAC.com offers the SmartAC.com Hub, which sends the sensor data to the cloud so the SmartAC.com app can deliver intel and recommendations to help users reduce their overall AC costs.
As summer months approach and people across the country shelter at home, the company is launching with a discounted membership rate of $5 per month as well as discounted hardware rate starting at $99. Membership includes a lifetime warranty on the hardware, daily system health checks, discounted air filters, active water leak monitoring to enable home insurance discounts, and live chat with HVAC technicians in the app. The company also offers air filter subscriptions, as well as annual AC tune-ups in select markets through the SmartAC.com service network.
"Over 70 million homes have central air in the U.S., making indoor comfort a regular way of life. People don't often think about their HVAC systems, taking it for granted, until the day the AC or heat goes out. These systems require regular upkeep, and when they aren't maintained, costs can get out of hand. SmartAC.com's offer is simple; we care about your AC so you don't have to. Our proactive approach offers homeowners the opportunity to save thousands in repairs and energy over the lifespan of their system. None of us would own a car without a dashboard; we're that dashboard for your AC." – Josh Teekell, CEO and founder of SmartAC.com.
"The average AC replacement cost is $7,500 – an expense that can be a huge burden on homeowners. Caring for these assets is inconvenient and oftentimes confusing, resulting in 80 percent of homeowners skipping the recommended maintenance on their AC systems. It's time to digitize the AC ownership experience to solve a decades old problem. SmartAC.com was formed in stealth mode with feedback from thousands of homeowners, so we're thrilled to finally show the world what we've built." – Andrew Fuselier, COO at SmartAC.com .
Bottom Line: Hippo's next partner.
Get Coverager to your inbox
A really good email covering top news.