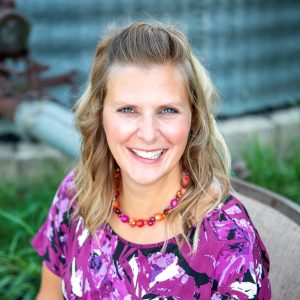 Catastrophic Storm Damages Cost More to Repair Following COVID
While COVID-19 appears to be a declining threat, weather events are at the forefront of the public's minds following the devastation left in the path of Hurricane Ian. Clearsurance.com analyzes the effect COVID-19, and catastrophic weather events have had on homeowners insurance. 
COVID-19 Supply Chain Problems Led to Increased Home Repair Costs
Costs depend heavily on supply and demand. So, for example, when several retailers carry the same product, they all try to incentivize purchases by offering the lowest price. However, if only one retailer has access to a highly-demanded product, they can charge far more, and desperate people will buy it.
When COVID-19 shot down manufacturing plants, the supply of many consumer goods plummeted, and even two years later, America is trying to find its equilibrium again. 
Some of the most COVID-impacted supplies include lumber, steel, copper, cement, and semiconductor chips.
The semiconductor chip shortage has also impacted several other industries that depend on that technology, including the automotive industry. The chip shortage is a significant contributor to car industry inflation.
When an insurance provider pays a claim, they are supposed to cover what it costs to restore the home to pre-catastrophe condition. The more expensive that is, the higher premiums insurance providers charge. 
Storm Damages Increased in Recent Years
The following are several facts about recent changes in the impact of catastrophic storms.
Storm impact insurance costs have grown over 40% in recent years.

Home insurance claims rose 6% from 2019 to 2020.

Wind damage grew from 63% to 87.9% of all weather-related home insurance claims.
Claims related to fire and lightning, non-weather related water, and theft increased over Clearsurance.com's analysis.
18 Storms Ravaged the U.S. in 2021
In 2021, 18 catastrophic storms raged through the U.S., including the following weather events:
Four hurricanes/tropical storms

Five severe thunderstorms

Two series of tornadoes

Two hail storms

Two instances of widespread flooding

One winter storm and coldwave

One major wildfire

One drought
The damages to homes in America in 2021 from billion-dollar storms exceeded 100 billion dollars, making 2021 the fourth costly year for billion-dollar storms since 1990.
Insurance Premiums Increase to Cover Costs
The cost of home-building supplies is so much higher than it was pre-COVID. So homeowners are forced to pay higher home insurance premiums to cover the risk of more expensive losses the insurance provider must assume when offering coverage. 
In insurance providers didn't increase premiums, they wouldn't be able to stay in business because they would lose too much in paying claims. 
Tips for Lowering Home Insurance
The increased cost of home insurance should spur everyone to actively seek ways to decrease their auto insurance premiums. 
One way to save is to pay for minor home repairs out-of-pocket rather than filing an insurance claim. While this might not help homeowners achieve lower insurance costs, it will help prevent their premiums from increasing as much.
Improving a home's ability to withstand adverse weather events will help prevent storm damage. For example, a metal roof is less likely to be damaged by the wind than an asphalt shingle roof. As a result, many home insurance providers offer discounts for metal roofs. 
Comparing home insurance quotes is one of the easiest ways to find a policy with adequate coverage for a competitive price.
Future Prospects of Home Insurance
While previously unheard of, insurance companies offer their customers refunds, discounts, and credits in the aftermath of COVID-19. They provided these monetary benefits because their losses were so low during the height of the pandemic.
If the price of goods decreases, home insurers may offer refunds to their customers. More likely, though, is that prices will stabilize but not decrease, so insurance premiums will remain steady.
Read the full report here: COVID-19 and Weather Events Drive Catastrophic Homeowner Insurance Losses.