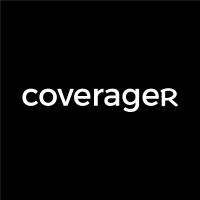 Business of Value
Yesterday, The New York Times announced it has entered into an agreement to acquire The Athletic, the global digital subscription-based sports media business that provides national and local coverage of more than 200 clubs and teams in the US and around the world, for an all-cash purchase price of $550 million.
"Acquiring The Athletic puts us in a position to be a global leader in sports journalism and offer English speakers around the world another reason to turn to the Times Company to meet their daily news and life needs," said Meredith Kopit Levien, president, and chief executive officer of The New York Times Company. "The Times already provides distinctive sports coverage for a general interest audience as part of our core report. As a stand-alone product, The Athletic will enable us to offer much more – extensive coverage for fans who seek a deep connection to and understanding of their favorite teams, leagues and players. With one of the largest dedicated teams of reporters covering sports globally and a commitment to everyday reporting, The Athletic is a great complement to The Times."
From a certain perspective, The Athletic and Policygenius are similar. They raised around the same amount of money ($20 million difference), have similar company sizes (employees), and a similar valuation based on their most recent round of fundraising. However, there's one crucial difference between the two – The Athletic was able to build a product "on a different scale," as Levien puts it, while Policygenius wasn't.
In general, the most significant part of a product or service is the value it offers; the higher the value, the better your chances of making a dent. The Athletic's monthly subscription costs about the same as Lemonade's monthly renters' insurance policy, but since most people never use their insurance, the value of quality sports coverage to a sports enthusiast is substantially larger.
The Athletic, just like others in the space, know that the name of the game is quality content. But if you ask Policygenius, or any other insurance company for that matter, what the key ingredient in insurance is, you would end up with a variety of answers such as affordability, speed, convenience, trust, coverage, transparency, and user experience and be able to open a diner that serves bland food.
When you don't have a key ingredient you can't build a truly great product. When you can't build a truly great product you look for others to help sell your mediocre product. Policygenius, which was able to attract insurance shoppers when many others failed, is now looking for aid from others. While the corporation has always sought out partnerships to supplement its direct-to-consumer operations, it's now devoting greater resources to this sector. Policygenius Pro, a B2B solution aimed at financial advisors, independent agents, community banks, mortgage brokers, and credit unions, was just released. The premise is simple – the partner provides some basic client info and Policygenius reaches out to the client to help with insurance on behalf of the partner. Based on this job ad, PgPro is a growth frontier for Policygenius and one of the company's top initiatives for 2022. The job ad continues by stating that Policygenius is looking to build a B2B marketing engine that will fuel the company's growth and set the business up for sustained market leadership over the long term.
While McDonald's and many insurance companies built empires by getting others to sell their products, Policygenius will not enjoy the same fortune as it will once again fail to provide meaningful value as it's entering the partnership from a position of weakness. For starters, the company can't sustainably offer a high payout to partners since it acts as a middleman. And of course, they are entering a crowded space as many lookalike insurance companies and startups are eyeing partnerships for growth. Once again, Policygenius will be left with a mediocre offering and that will not be sufficient for the next phase of growth.
Policygenius isn't alone.
Lemonade, for example, is looking for a strategist who can help "solve complex marketing and growth problems." The growth problem is very simple – when you don't offer meaningful value, you don't grow in a meaningful manner. The solution is also very simple – offer meaningful value. Where it gets complex is trying to offer value through a product like insurance.
The Athletic is a failing business by traditional standards. The company lost $41 million in 2020 after absorbing a $54 million loss the year before. This year it projects $77 million in revenue with $35 million in net losses. Many people thought Amazon wasn't a successful firm not long ago based on the same criteria. What The Athletic and Amazon got right was focusing on value first and business second. What many insurance companies get wrong is focusing on business first and value second.
Insurance is the ultimate subscription business, you just need to wrap it with value.
Get Coverager to your inbox
A really good email covering top news.