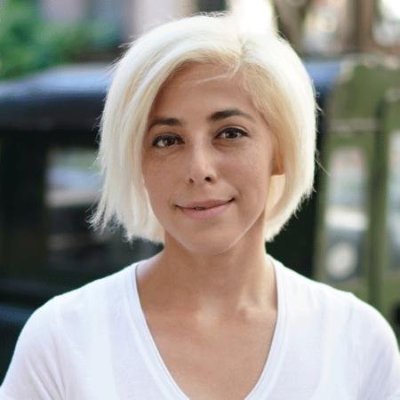 BrickStreet Mutual and Motorists Mutual Announce JV; Both Companies to Diversify and Grow
Charleston, West Virginia (Oct. 28, 2016) – Representatives from BrickStreet Mutual Insurance (BrickStreet) and Motorists Mutual Insurance Company, a member of Motorists Insurance Group (Motorists), today announced a joint venture and have begun the process to formalize an affiliation agreement between the two companies.
Motorists consists of 11 property and casualty insurance, life insurance and insurance brokerage companies and is headquartered in Columbus, Ohio. BrickStreet is a monoline workers' compensation carrier headquartered in Charleston, West Virginia, with offices in North Carolina, Illinois and Pennsylvania.
Through this joint venture, BrickStreet and Motorists will enter into an affiliation agreement, allowing them to partner together financially and operationally while maintaining their individual brands. As mutual companies, both will continue to be owned by their policyholders and remain headquartered in West Virginia and Ohio, respectively.
"The joint venture using the affiliation model works best because it allows BrickStreet to expand its product offerings and services, while ensuring its headquarters remain in Charleston. We chose this framework of an affiliation very intentionally. This structure protects the BrickStreet brand, allows us to stay domiciled in West Virginia, and provides us with the opportunity to grow our company," said BrickStreet CEO Greg Burton.
The BrickStreet Foundation is not impacted by this affiliation and remains a separate operating entity headed by Burton. "The Foundation's philanthropic efforts will remain focused on giving back to our local communities, particularly in West Virginia, and that will not change," added Burton.
According to Motorists President and CEO Dave Kaufman, both companies benefit from this arrangement by improving risk diversification, expanding agency distribution and providing economies of scale for purchasing power. "The affiliation will benefit both companies' policyholders, agents and associates – by working together, the companies will be much stronger," he said.
"This is the next logical step for our growth as a company," Burton added. "We are very proud of BrickStreet's heritage in West Virginia, and we want to make sure we remain a strong, viable West Virginia company. We are continuously looking for ways to expand in order to offer additional product and service offerings for our agents and policyholders while being able to offer stable employment and growth for our staff."
"Policyholders will have increased surplus security, state-of-the-art loss control, expanded commercial coverages and an integrated multiline technology platform. Agents will have the ability to offer additional products and services to meet the commercial insurance needs for their policyholders, as well as enhance franchise value, field relationships and risk management expertise," said Kaufman. "We also are excited for our associates as this affiliation will give them expanded career opportunities. Together, our companies will provide great financial strength and stability."
After the anticipated approvals and closing in July 2017, this affiliation will include more than 1,600 employees, 10 offices writing in 29 states, premiums of nearly $1.2 billion, a surplus of nearly $1.55 billion and assets of $4.5 billion. This affiliation will create a new super-regional carrier ranked in the top 20 mutual companies in the United States.
BrickStreet's agents and policyholders will have access to other lines of commercial insurance outside of workers' compensation through the BrickStreet/Motorists partnership. Likewise, Motorists will be able to grow its commercial lines book of business by providing workers' compensation coverage for added classes and sizes of accounts.
Employment levels in West Virginia could increase in the future because nearly $60 million of workers' compensation business from Motorists will be managed by BrickStreet, taking the company's total workers' compensation premium to $415 million. This, along with new specialty products, will be developed under the BrickStreet brand. These additional products will be marketed through Motorists' group of companies.
Kaufman reiterated Motorists' commitment to community giving and foundation support. "Motorists Insurance Group Foundation, our board of directors, independent agents and associates are committed to supporting the communities where we live and work. That commitment will not waiver as we continue to grow and expand," said Kaufman.
Kaufman and Burton said that while the companies have been in discussion and evaluating this partnership for months, there is still a lot of work that needs to be accomplished before the affiliation is finalized. This process is expected to take approximately nine months. Four working groups, including employees from Motorists and BrickStreet, will be assembled in the next few weeks to concentrate on continued due diligence, synergies, delivery model options, information technology initiatives, efficiencies and integration plans.
As part of the due diligence already completed, the proposed management structure has been determined. Both companies will benefit from increased expertise by integrating members from each company's current executive leadership teams. If the affiliation is approved, the executive management team will be as follows: Greg Burton, executive chairman; Dave Kaufman, CEO; T.J. Obrokta, president; Charles Stapleton, executive vice president and chief operating officer; Chris Howat, executive vice president, chief financial officer and treasurer; and Susan Haack, executive vice president and corporate secretary. Additionally, the board structures for each company have been determined. Each of the respective boards will have six BrickStreet representatives and six Motorists Mutual representatives, led by an executive committee of John Bishop, Tom Flaherty, Bob Smith and Marty Becker.
"This joint venture will provide improved financial strength for the overall company, and thereby stability for employment. We will continue to grow, not only in West Virginia, but across the country. It's an exciting time to be at BrickStreet. We have an insurance carrier headquartered in Charleston with national growth opportunities," added Burton. Kaufman added, "Our future is strong, and we are in a position of financial strength. BrickStreet is a great partner because our values are so similar. We are confident our values are aligned to continue to serve our independent agents; deliver meaningful service and be an asset to policyholders; and make a lasting contribution in all communities we serve."
About Motorists Mutual
Motorists Mutual Insurance Company was formed in Columbus, Ohio, in 1928 and sells individual and commercial property and casualty insurance through independent agents in Ohio, Indiana, Michigan, Kentucky, Pennsylvania and West Virginia. Motorists Mutual is an affiliate of Motorists Insurance Group. Motorists Insurance Group, headquartered in Columbus, Ohio, consists of 11 property and casualty insurance, life insurance and insurance brokerage companies. The group markets insurance solutions through more than 14,000 independent agents and producers in a network of more than 2,000 agencies in 24 states across the Midwest, Northeast and South. Motorists Insurance Group is rated A (Excellent) by A.M. Best Company, the leading provider of insurer ratings. The rating measures financial strength and ability to meet obligations to policyholders. For more information, visit Motorists' website at http://www.motoristsgroup.com/.
About BrickStreet
BrickStreet Insurance, a mutual company, began its historic role as West Virginia's first private workers' compensation carrier Jan. 1, 2006. Since then, BrickStreet has expanded operations into other states to become a regional carrier. Also, BrickStreet has three regional offices located in Charlotte, North Carolina, Naperville, Illinois, and Pittsburgh, Pennsylvania, along with the headquarters located in Charleston, West Virginia. With an A.M. Best rating of A- (Excellent) with a stable outlook, BrickStreet is one of the largest writers of workers' compensation coverage in the region. For more information, visit BrickStreet's website at www.brickstreet.com.
Get Coverager to your inbox
A really good email covering top news.