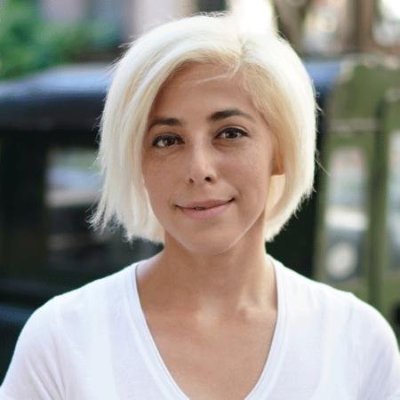 BlueVine Raises $60M Series E Led by Menlo Ventures
BlueVine today announced that it has closed $60 million in equity funding, underscoring the fintech pioneer's momentum in the alternative business lending market. The Series E funding round was led by Menlo Ventures, and includes new investors, such as SVB Capital. All major existing investors also participated.
The new financing will support BlueVine's plan to expand its highly-successful invoice factoring and business line of credit products, and to explore new products catering to small and medium-sized businesses. BlueVine also plans to use the funding to accelerate R&D hiring.
Founded in 2013, BlueVine is one of the leading fintech players in online small business lending. The company's total funded volume since inception is expected to top $1 billion in 2018.
"In just four years, BlueVine has scaled two major financing products, invoice factoring and business line of credit," BlueVine CEO and founder Eyal Lifshitz said.
"We're building a cutting edge, technology-enabled platform that is helping thousands of small businesses get quick access to funds to address their everyday funding needs. This new investment gives us a stronger market position, as we pursue bigger plans for reaching even more small business owners and expanding our offering."
"BlueVine has continued to impress us since we first invested in 2015," said Tyler Sosin, a partner at Menlo Ventures. "The company has demonstrated dramatic, sustainable growth and has proven that there is enduring value in developing a comprehensive offering of credit products that small and medium sized businesses can use throughout their lifetimes. We continue to get more excited about the expanding ambitions of the company and we believe there is a real opportunity for BlueVine to emerge as the dominant, multi-billion dollar fintech company."
"BlueVine has consistently rolled out new and innovative financial services products to the SMB space," said Tilli Kalisky-Bannett, Partner, SVB Capital. "We consider it a driving force in the growth of the fintech sector, enabling small businesses to gain access to financial resources more easily than ever."
BlueVine Chief Financial Officer Ana Sirbu said the investment is a solid vote of confidence in BlueVine's future.
"We're proud to work more closely with Menlo Ventures and with our other investors as we continue to build a dynamic and scalable platform where small businesses can easily access the fast, on-demand working capital financing they need," she said. "We have a robust business that is helping thousands of entrepreneurs on an ongoing recurring basis. In fact, over 80 percent of our business is now through returning customers."
Many BlueVine customers say BlueVine financing played a critical role in the success and growth of their business.
It helped HandledNow, an Indiana-based staffing agency, expand more rapidly thanks to BlueVine financing, said founder Aaron Robertson.
"We tripled our headcount in less than two years," Robertson said. "We certainly would not have been able to do that without BlueVine."
BlueVine invoice factoring helped Maine-based SaviLinx, which offers business processing and technology support services to big companies and government agencies, achieve faster growth.
Inc. Magazine ranked SaviLinx the 28th fastest growing private company in the U.S. in 2017.
"We were just over $2 million a year in revenue when we started with BlueVine in 2015. A year later, we were at $11 million," CEO Heather Blease said. "BlueVine was a very important part of our growth. If we didn't have BlueVine, we would have had to sell more equity in our company to have the cash we needed to grow."
Get Coverager to your inbox
A really good email covering top news.