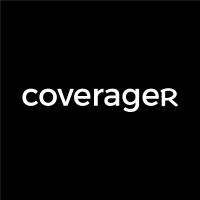 Blockchain Solution For Italian Corporate Insurance Market
Generali, AIG Italy, UnipolSai, Aon, Willis Towers Watson and Capgemini Italia created the first solution to optimize the processes of negotiation and listing of corporate risks in the Italian insurance market.
Starting June 2017 the group of companies and brokers began to collaborate and, with the support of Capgemini Italia's Blockchain Center of Excellence Distributed Ledger Technology, after only 2 months of development, has released a platform that allows distribution, sharing and the synchronization of risk data in a secure, transparent and efficient manner.
This solution, on the one hand, offers the customer a simpler, faster, more transparent and safer service, and to the operators of the sector, on the other, allows sharing the information necessary for real-time quotation and producing coherent policy documents in verifiable and traced way. All this through the definition of a private ecosystem based on the R3 Corda technology that any Italian company and broker can access, subject to authorization from the participants themselves. The solution identified will allow managing and optimizing the negotiation and quotation times, which may also be reduced by 90%, and improve the quality of the information transmitted thanks to the standardized data model, agreed and exchanged via a private Blockchain.
The next steps involve bringing the solution into production and extending its functionality to other processes and products, while enabling the entry into the ecosystem of new players in the insurance market.
 The platform covers the following phases of the process:
Collection of the minimum set of risk information by the insurance broker and sending it to a select group of companies for a first evaluation
The companies evaluate and respond with an expression of interest or a refusal
The broker completes the collection of information from the agreed set and sends a quote to the companies
The companies send a quotation proposal to the broker and start an iterative negotiation process on the platform that will bring the parties to an agreement (the system also provides for the management of risks in co-insurance)
Once the contents of the coverage have been agreed, a static electronic order is sent to all the parties involved and the policy can be issued by accessing the information written on the ledger, encrypted and accessible only to the actors involved.
Get Coverager to your inbox
A really good email covering top news.