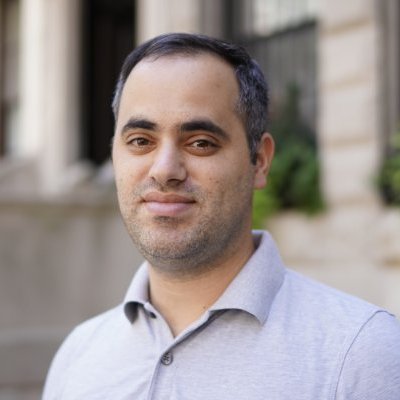 Automotive Marketplace Wheelwell Raises $3M
Wheelwell , the first and largest social-commerce company for the automotive market, has closed $3m in financing from several prominent investors with deep experience in funding highly successful social-commerce businesses such as Houzz, Poshmark, Trulia, and Wish. This round was led by James Currier of NFX Capital and Hans Tung of GGV Capital.
The current round of funding builds on previous angel investments from individuals that included Steve Yankovich(former VP of product at eBay), John Couch (fomer EVP of marketing at Apple), and Jeff Bonforte (former SVP of communications products at Yahoo). As part of the transaction, James Currier has joined Wheelwell's board of directors.
Based in San Francisco, the heart of technology innovation in the world, Wheelwell is attacking the automotive aftermarket industry from all angles by combining revolutionary AI (artificial intelligence), advanced data analytics, and deep marketing integrations with Google and Facebook. The foundation of Wheelwell and its rapid growth has been driven by a large social community of automotive enthusiasts that have enabled Wheelwell to achieve industry-leading conversion rates.
"We know from experience that peer validation gives consumers the confidence they need to make purchase decisions – in fact products on our site that feature content generated by our members convert to sales two times better. Wheelwell has its sights set firmly on being the center of the universe for all things automotive. The automotive aftermarket industry is a gigantic opportunity for us. Last year, $117B was spent on parts, service and advertising in the US alone. The online sales channel has almost doubled over the past five years — and is expected to double again in the coming years. We're on a mission to connect auto enthusiasts with their peers, the best parts, and the thrill of automotive sports." – Wheelwell CEO, Peter J. Nielsen.
Unlike old-tech competitors such as AutoAnything, CarID, and Summit Racing, Wheelwell is built from the ground up to cater to the needs of today's connected automotive enthusiasts. The future of ecommerce is mobile, and with over 70% of its million-user audience interacting with Wheelwell on handheld devices, all aspects of the Wheelwell experience have been optimized for frictionless user interaction and ecommerce on any platform.
To fuel rapid expansion, Wheelwell has implemented an advanced, AI-controlled ETL database system, rivalling that of Amazon, that enables automatic and instantaneous updates of both new and existing products. Due to these new systems, Wheelwell has been able to double its number of manufacturing partners in 2019 and continues to add close to 100,000 new products every month.
A sector that is poised for transformation by disruptive technology
The automotive aftermarket industry is experiencing an increase in acquisitions and consolidations, with AutoZone's subsidiary, AutoAnything recently being acquired ($400M estimated) by Kingswood Capital Management, and Driven Performance Brands adding companies such as Flowmaster, Dinan and APR to its portfolio. Wheelwell is poised to outperform those companies that provide a singular service—but lack social network effects and a strong technology underpinning—by marrying advanced technologies and technology partnerships with the industry's top advertising platforms.
"GGV was among the first investors to recognize the unique ability of social commerce companies to disrupt e-commerce. Indeed, companies like Poshmark are classic examples of how to execute this strategy in the apparel industry. When we met Wheelwell, we saw an opportunity for them to achieve what others have not in the automotive aftermarket: seamlessly integrate social with e-commerce." – Hans Tung, managing partner at GGV Capital.
"At NFX, we have been extolling the power of market network businesses for years. As market networks combine the best elements of networks like Facebook with marketplaces like eBay, we believe that market network-based companies will produce the most formidable companies in the coming decade. I see Wheelwell capturing the untapped potential of the automotive market by bringing together consumers, manufacturers, and service providers in a way not seen before in this industry." – James Currier, managing partner at NFX.
About GGV
GGV Capital is a global venture capital firm that invests in local founders. As a multi-stage, sector-focused firm, GGV focuses on seed-to-growth stage investments across Consumer/New Retail, Social/Digital & Internet, Enterprise/Cloud and Frontier Tech sectors. The firm was founded in 2000 and manages $6.2 billion in capital across 13 funds. Past and present portfolio companies include Affirm, Airbnb, Alibaba, Bitsight, ByteDance (Toutiao), Ctrip, Didi Chuxing, Grab, Gladly, Hello Chuxing, HashiCorp, Houzz, Keep, LingoChamp, Namely, Niu, Nozomi Networks, Opendoor, Peloton, Poshmark, Slack, Square, Wish, Xauto, Xiaohongshu, Yellow, YY, Zhaoyou and more. The firm has offices in Beijing, San Francisco, Shanghai, Singapore, and Silicon Valley. Learn more at ggvc.com, @GGVCapital or GGVCapital on WeChat.
About NFX
NFX is an early-stage venture firm based in San Francisco that is transforming how true innovators are funded. As founders themselves, NFX has built 10 companies with more than $10 Billion in exits across multiple industries and geographies. Their belief that creating something of true significance starts with seeing things others do not. This means sharing exponential yet little-known techniques for network effects & growth, and making visible the typically unseen methods of technology's most iconic companies. It also means creating an early stage experience for all Founders that is powered by more software, starting with fundraising (signal.nfx.com). To learn more, visit us at http://www.nfx.com & @NFXGuild.
About Wheelwell
Wheelwell is the first and largest social commerce company for the automotive market. Venture-backed and headquartered in San Francisco, the Wheelwell team consists of former employees of Apple, eBay, Nextdoor, Twitter, AutoAnything, MotorTrend, and Volvo — all united on a mission to help car enthusiasts easily find and buy the very best products for their cars. For more information, visit wheelwell.com.