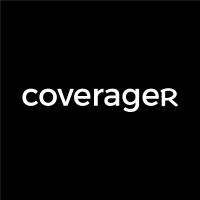 Atidot Raises $5M to Bring Big Data & Analytics to Life Insurers
Israeli insurance startup Atidot announced it has raised $5 million in a Series A round, led by Vertex Ventures with the participation of existing investors The D.E. Shaw Group, Moneta Seeds, and Bank Hapoalim . The funds will be used to scale operations and expand US sales and customer support activities, as well actuarial science, data science, and software engineering teams.
Atidot leverages AI, machine learning, and predictive analytics to enable life insurers and annuity writers to make data-driven business decisions while enhancing their services to cater to the unique requirements of their customers. It focuses specifically on the life insurance industry (valued at $597 billion in the US alone), offering insurers an easy to use SaaS predictive analytics platform. The company utilizes underused and often neglected sources of data as well as open access information, to enhance existing actuarial and business models.
"Very little of the data possessed by the life insurance industry is being utilized for strategic purposes . Current legacy systems do not handle the abundance of data now available, often leaving life insurers in the dark about the nature and behavior of their policyholders. Atidot was founded to enable insurers to become more client-centric. By using existing policyholder data, combined with open sourced information, we build a complete picture of a policyholder and predict their behavior, allowing carriers to offer the best possible service and develop the best business strategy" – cofounder and CEO of Atidot, Dror Katzav.
In addition, Martin Snow has joined the company as Vice President and Chief Delivery Officer. A former executive at Prudential, TIAA, and MetLife, Martin is a member of the Big Data Task Force of the American Academy of Actuaries and led the development of the industry's first ULSG, priced with Principle Based Reserves, as well as the conversion of the pricing models to a new platform.
"Life insurers and annuity writers can develop new strategies for their in-force management and new business activities through the insights generated by predictive analytics. I am delighted to join the fast-growing team of actuaries, data scientists, developers, and product professionals at Atidot. Together we are building industry-specific predictive analytics tools, providing life insurers with new strategies to meet the opportunities and challenges they are facing" – newly appointed Vice President and Chief Delivery Officer at Atidot, Martin Snow.
"We believe Atidot has what it takes to become the market leader for predictive analytics for the life insurance industry. We were impressed by the company's achievements, its vision, the depth of its product as well as its customer base. They have built a unique team that combines some of the best data science and big data developers in Israel together with deep actuarial and insurance knowledge" – General Partner, Vertex Ventures Israel, who is also joining the Atidot Board of Directors, Emanuel Timor.
Get Coverager to your inbox
A really good email covering top news.