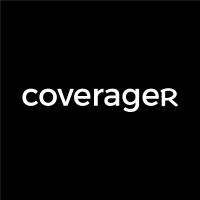 Assurance IQ misses 2019 revenue goal
When John Heagerty from Atlantic Equities asked Assurance IQ CEO Michael Rowell last September about his confidence levels around hitting the "roughly" $500 million revenue goal for 2019, Rowell responded with "we feel good." Last week, Prudential shared some numbers regarding Assurance IQ, its newly-acquired entity. The company's total revenue for 2019 came in "just north" of $300 million, and for Q4 2019 it reported a loss on an adjusted operating income basis of $9 million.
Despite missing this revenue goal, Prudential's EVP and head of U.S. Businesses Andrew Sullivan, who has Rowell reporting to him, is even more excited about the "strategic growth" potential of Assurance IQ. Sullivan shared that in Q4 2019, Assurance IQ saw 6.5 million shoppers across the platform, defining a shopper as an individual that has an "absolute intention to buy a financial service product and that's willing to share their contact information" with the company. That's compared to 3.5 million in the same quarter of 2018. Sullivan claims that Assurance IQ experienced "very strong" consumer demand which wasn't fully met due to a lack of appointed agents, but according to conversations I had with several current Assurance IQ agents, as well as online reviews, this isn't entirely accurate, or Prudential needs to define an Assurance IQ shopper differently.
As previously reported, in the spring of 2019 Assurance IQ transitioned to an "inbound" call center and implemented a new lead system. The new lead system places agents in six tiers. Those that rank in higher tiers get more calls while others that fall to tier 6, the lowest tier, can go hours without receiving a single call. "I was lucky to receive 1 or 2 calls within the whole work day, sometimes as long as 10 hours. I had a friend who had taken some time away and experienced worse. No calls for days. When I did receive a call it was for telling us to stop calling them," a former agent told me. "Once they went to the tiering system, they pissed a lot of people off, including me, and they didn't care when we complained," another agent wrote to me. You can see more complaints about the tiering system here.
The obvious question is why isn't Assurance IQ utilizing agents in lower tiers given they had such strong consumer demand? And yet, the most interesting question is what is the conversion rate amongst Assurance IQ shoppers. Suneet Kamath, a Citigroup Global Markets analyst asked this question last week, and here is the response from Sullivan: "Conversion rate is a very complex topic, so it very much depends on the product mix that's on the platform, and as we talked about, we are in a phase of rapidly looking out – looking to roll new products onto the platform. So the conversion rates that we're currently experiencing are going to change quite a bit with that product mix shift, as well as, as you can imagine, with the shopper demand we had. But the mismatch with our agent capacity, our conversion was lower than we would expect going forward. At this point, we're not going to put out explicit numbers, but hopefully that gives you a way to think about it."
Based on data shared with Coverager, we found that in a week of January 2020, the close rate of Assurance IQ's top 40 agents by premium was 8.8%. During that week, they received 7,064 calls and sold a total of 624 policies that may or may not have all gone through, as the company suffers from chargebacks. The calls were received over a period of 1,259 hours, which means that on average, agents handled 5.6 calls per hour.
But since this data is only based on Assurance IQ's high-performing agents, here's a recent review that offers more insights: "The closing ratio appears to be 4%-7% on average, however, I have experienced as low as 2% (1 out of 50 calls). The closing ratio will vary depending on how many calls hang up on you when you answer. For instance, on any random day, you can have 50 calls, but only 10 of them went through the presentation and you sold 2. The other 40 are a combination of immediate hang ups, failed transfers, people being blind transferred, wrong numbers, and people telling you they didn't want to be transferred."
Bottom Line: There are shoppers and then there are Assurance IQ shoppers.
Get Coverager to your inbox
A really good email covering top news.