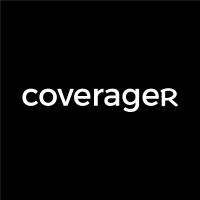 Aon to cut salaries of most employees
Aon is cutting salaries for most employees according to a memo sent by the CEO to employees on Monday due to economic consequences that "are likely to play out for months, or even years to come."
Each of the Company's NEOs, Gregory Case, CEO, Christa Davies, CFO, Eric Andersen, President, and John Bruno, COO, as well as Tony Goland, the Company's Chief Innovation Officer, have agreed to a temporary 50% reduction in their base salary. In addition, each of the company's non-executive directors has agreed to a temporary 50% reduction in his or her cash compensation. These reductions will take place from May 1, 2020 through December 31, 2020, "or until such other date as decided by the company."
The cost-savings measures also include an approximate 20% cut in pay for 70% of Aon's employees – those whose earnings are above an undisclosed salary floor. Aon has also "substantially curtailed spending" on contractors and third-party vendors and is asking its Aon Business Services team to take additional steps. The company also paused its stock buyback plan and set aside those funds.
In the memo, Case states that no one at Aon is going to lose their job because of the COVID-19 outbreak.
"The economic analysis is daunting, but if it were simply a case of marginal revenue declines, we could counter with further expense discipline. Those are fundamentals that we know how to manage. Unfortunately, this downturn is not that simple. This is an immediate, global lockdown of major segments of our economy. In some sectors, organizations have seen nearly all their business disappear in an instant. Airlines have idled most of their fleets. Hotels are all but empty. Retailers have shuttered their storefronts and resorted to layoffs on a massive scale. Energy companies are pressured as demand plummets. Banks are bracing for a torrent of clients unable to repay debt, with the top 5 U.S. banks alone expanding their loan loss reserves to five times greater than normal… There is no question that it would be easier to wait and see how significant the coming economic downturn will be, but that puts the future of our firm at risk. Some might argue it would simply be easier to lay-off a subset of our colleagues, but that would put our ability to serve clients at risk." – Greg Case in a memo sent to employees.
Get Coverager to your inbox
A really good email covering top news.