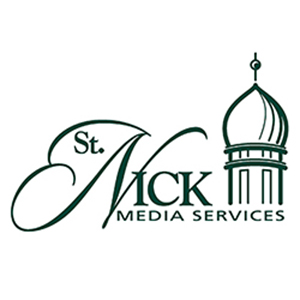 Anshuman Purohit Assumes Senior Technology Leadership Role at CastleBay Companies
Reading, PA – January 15, 2019 – CastleBay Companies (CastleBay or CBC), parent company of CastleBay Consulting and CB Technology Services and specialists in high-impact, business-technology advisory and implementation services for the insurance industry, is pleased to announce the addition of Anshuman Purohit to the team as Chief Technology Officer.
"The pace of change in the insurance industry has accelerated, and that has placed new demands on insurers in terms of using technology to deliver a better customer experience, more modern products, increased operational efficiencies, and so much more," said George Grieve, CEO of CastleBay. "Adding Anshuman's industry and technology expertise to the CastleBay team will help us be an even more effective strategic partner to our insurer customers going forward."
Purohit comes to CastleBay with a background of successfully leading architecture, design, development, and delivery of large-scale enterprise solutions in financial services, high-tech electronics, and retail industries. He excels in the area of partnering with business stakeholders, management, cross-functional teams, and customers to identify needs, drive competitive growth, improve market positioning, and strengthen bottom-line financial performance. Before joining CastleBay, Purohit held strategic technology roles at companies, such as Aimco, RelevanceLogic Inc., and StoneRiver.
"Insurance companies across the U.S. have trusted CastleBay to bring in-depth insurance expertise needed for successful implementations to the table for years," said Purohit. "My skillset and background will couple that insurance domain expertise with even stronger technology acumen. I am looking forward to engaging with all of CastleBay's existing customers and finding new ways to make their technology initiatives more successful than ever before."
CastleBay offers consulting, project management, and implementation services to property and casualty (P&C) insurance companies and managing general agencies (MGAs) of all sizes and maintains strategic partnerships with the industry's leading core administration and emerging technology providers. CastleBay's typical engagements range from on-premise implementation of point solutions to large-scale, enterprise core replacement initiatives.
For more information about CastleBay's services, contact Don MacFarland at 513-218-2473 or don.macfarland@castlebayconsulting.com.
###
About CastleBay Companies (CastleBay)
CastleBay Companies were founded in 1998 to provide high-impact consulting services to the insurance market. Services include strategic systems planning and acquisition; quality management; program and project set up, management and assessment; business process and requirements analysis; and related software implementation services. CastleBay's consultants average more than 25 years of insurance industry experience and represent a wealth of experience as executives and officers from world-class vendor and insurance carrier companies. For more information, please visit the CastleBay website at www.castlebayconsulting.com.