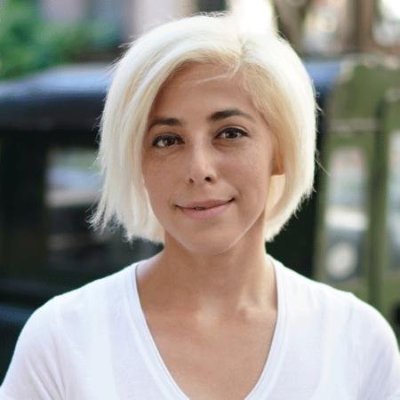 Friday Feeling: AM Well
AM Best, the Oldwick, New Jersey-based global credit rating agency focused on insurance, is looking to move beyond conventional metrics to add innovation scoring, announcing yesterday a new criteria – in draft mode and seeking feedback – called "Scoring and Assessing Innovation." "Historically, AM Best has captured innovation indirectly through the various building blocks of its rating process." Futuristically, AM Best will eventually add an innovation score to all rated companies.
A bit of history. AM Best was founded in 1899 by Alfred Magilton Best, who was born on August 3, 1876 – same day Alexander Graham Bell made his first intelligible telephone call from building to building to hear his uncle David Bell recite Hamlet's 'to be or not to be…'. And, in what says a lot about our industry affairs and the tendency to look back, not forward, Alfred was posthumously inducted into the Insurance Hall of Fame in 1962, along with John Marshall Holcombe. And one last historical fact, in 2017, a former employee mentioned on Glassdoor that the company's rating methodology "is not being developed fast enough."
The agency operates primarily in a world of facts starting with an insurer's balance sheet and concluding with a rating that is indicative to the insurer's ability to pay claims, manage its debt and survive a financial crisis. And it doesn't operate in this world alone. In fact, it is joined by Standard & Poor's (S&P), Moody's, and Fitch Group, also known as the big three for failing to predict the downfall of Lehman Brothers big time…
A+B. According to James Gillard, senior managing director, criteria, research and analytics at AM Best, innovation is a "process that transforms ideas into new processes, products, business models." The file titled "Draft: Scoring and Assessing Innovation" outlines the makeup of the innovation score as the combination of A. innovation inputs [(1) leadership; (2) culture; (3) resources: allocation, strategy, and management; and (4) processes and structure], and B. innovation outputs [(1) results and (2) level of transformation]. The innovation score will range from 11 or less (read: non-innovator) to 28 or higher (read: innovation leader). Last, "AM Best considers the assignment of an innovation score to be an absolute assessment – that is, all insurance companies are subject to the same evaluation criteria regardless of their line of business, location, market position, or other segment-specific characteristics." The paper goes on to say that "the scoring of innovation is not contextual," and that "a company either innovates (to some degree) or it does not."
Well, it's a start.
A better start is assessing innovation in context. Ultimately we are faced with two realities – things are changing around us and things are changing against us. If you ignore the product (LOB), you ignore external threats. Take Atlas Financial as an example – the company recently launched optOn, a mobile, on-demand, commercial insurance product for rideshare drivers in Illinois. Without context, you can interpret the move as positive; an attempt to target rideshare drivers (a relatively new market) and fill an insurance gap. With context, Allstate has a partnership with Uber to protect rideshare drivers and passengers in Illinois. Also, if you ignore location, you ignore the fact that insurtech is neither global, nor nationwide (Lemonade, Trov etc.) – meaning that the bulk of innovation is ahead of us (glass half full), or innovation within insurance is constrained as we're already witnessing several similar models/players (glass half empty).
C. See it the Coverager way. In as few words as possible, evolution tops innovation. Ask yourself – has your story changed in the last 5 years?
Does AmTrust tell a different story because it launched AmVenture two years ago (because Berkshire Hathaway certainly is, with the launch of biBERK, Cinch, Three)? Does Hanover tell a different story because of its partnership with CoverWallet? (Hint: No, it is still distributing its products through a select group of independent agents and brokers.) Does Prudential tell a different story now that it launched its first D2C offering called LINK? (Answer: You bet.)
Aim for that 'you bet'.' Even if you're off here and there, at the very least you've accumulated new skill sets.
// Beyond this? "I can teach you, but I have to charge."

Get Coverager to your inbox
A really good email covering top news.