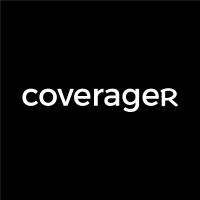 AGCS Partners With ParaZero
Allianz Group's specialist corporate insurer, Allianz Global Corporate & Specialty (AGCS) announced that it has partnered with Israeli drone safety systems company ParaZero.
Founded in 2014, ParaZero specializes in designing, developing and manufacturing safety solutions for commercial Unmanned Aircraft Systems (UAS) operators to overcome their main barrier – safety. This partnership is scheduled for initial roll out in the US market followed by other regions where AGCS insures unmanned aircraft; pricing incentives and preferential conditions will be offered for those using ParaZero products.
Specifically, ParaZero's drone safety system, SafeAir™, uses an onboard computer paired with a pyrotechnic parachute launcher to enable deployment in fractions of a second upon flight malfunction. The safety package monitors key flight parameters and when critical failures are identified, a parachute and audio warning system are triggered to help protect not only the drone and the weight it can carry (payload), but also vulnerable bystanders in the area.
According to the Federal Aviation Administration (FAA), commercial drone use in the U.S. grew at a rate of 150% with registered users going from 42,000 in 2016 to more than 110,000 in 2017. The FAA predicts that by 2022 this sector will likely be four times larger. From agriculture and film making to property surveillance and emergency response, drones are a multipurpose tool that can offer limitless support to any industry. As they have become more dynamic and sophisticated pieces of equipment over the past few years, a high-end commercial drone with attached camera equipment can cost upwards of $20,000 and can carry a payload of up to 500 lbs.
"AGCS recognizes the incomparable value that ParaZero brings to the table in an effort to carefully manage risks involved with the operation of drones. By prioritizing drone safety technology, we are supporting innovation to help clients mitigate risks and keep everyone safer" – Aviation Practice Leader and drone expert, James Van Meter.
The ParaZero SafeAir™ recovery system has been proven to be effective across a large spectrum of emergency situations. Upon identifying flight malfunction, it deploys a parachute, stops the rotors, reduces drone speed and emits a loud notification sound to alert bystanders of the aircraft's controlled descent; for example, the rapid descent of a large 750 lb. (350kg) drone could be stopped in approximately 30 feet (10 meters).
"Commercial drone use is getting more creative than ever before . This partnership helps to provide safety options to our already vast and growing client base" – ParaZero CEO, Eden Attias.
AGCS North America provides comprehensive hull & liability coverage for all manner of unmanned aircraft risks; it insures drone operators who use the aircraft for aerial data collection, closed set filming, delivery and public safety.
Get Coverager to your inbox
A really good email covering top news.