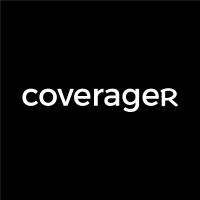 Allianz backs WeLab
Hong Kong-based fintech company WeLab has received $75 million from Allianz X . Since its inception in 2013, the company has raised ~$600 million.
Founded in 2013, WeLab provides financial technology services, including virtual banking and consumer financial services. WeLab counts ~50 million users and more than 600 corporate customers. WeLab has been issued a virtual bank license from the Hong Kong Monetary Authority in early 2019, and operates the first batch of licensed virtual banks in Asia-WeLab Bank
Through this investment, WeLab and Allianz will jointly develop and distribute investment and insurance solutions across Asia. Those products include a virtual bank and a lending product in Hong Kong, as well as several types of lending services in mainland China and Indonesia.
"We are very pleased that Allianz Group has become a new investor and strategic partner in WeLab's fintech journey. Win cooperation, combined with WeLab's advantages in virtual banking, innovative technology, and Allianz in insurance and asset management. More importantly, under our common vision of providing innovative financial technology services to Asian users, the two parties have unlimited possibilities for collaborative growth Sex. Today, we announced this new round of financing and WeLab Bank's strategic cooperation in wealth management technology and banking. This marks the beginning of multi-faceted cooperation between us and Allianz Group to jointly expand our financial technology business to more In the Asian market. We will speed up the recruitment process and continue to invest resources in staff and corporate culture to support the company's development. This year, the goal is to create about 100 additional innovation and technology positions." – Long Peizhi, Founder and Group CEO of WeLab.
"WeLab has established a strong financial technology service platform in a short period of time since its inception. It has many individual and corporate customers in Asia. WeLab's leading innovation technology makes it unique in the Asian market. Fintech companies. Regardless of investment returns and strategic considerations, investment in WeLab is the first choice of Allianz Group in Asia, a strategically important market. We look forward to leveraging our common advantages through strategic cooperation and sharing financial technology in Asia. opportunity." – Nazim Cetin, CEO of Allianz X.
"Asia has the world's most active wealth management and banking markets, and Hong Kong is a particularly important strategic location for us. Hong Kong has the world's second highest per capita bank assets. It is very attractive for asset management companies. The strategic cooperation intention reached by Allianz Investment and WeLab Bank is definitely an important part of our Asian territory." – Wu Jiayao, CEO of Allianz Investments Asia Pacific.
Get Coverager to your inbox
A really good email covering top news.