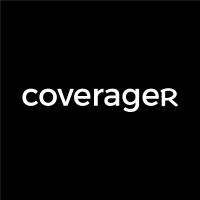 All or Nothing
Allstate is known for its popular 'are you in good hands' slogan and on June 30, 1995, the insurer officially left the hands of its creator, Sears.
Allstate's story begins in 1926 when Sears announced the winner of a public naming competition it held for a new tire brand. The first prize – $5,000 (~$75k today) – went to Hans Simonson of Bismarck, North Dakota, who suggested the name 'Allstate.' One can only imagine that Simonson was influenced by Goodyear's 'All-Weather' tire line. Shortly after, Sears began promoting the Allstate tire brand, backed by a 12,000-mile guarantee.
In 1929, Robert E. Wood, president of Sears, presented the 10,000,000th tire manufactured under the Allstate brand; "an achievement that has astounded the motor world" and placed this company at the head of the list as a retailer of automobile tires direct to car owners. And on April 17, 1931, Allstate Insurance Company was incorporated "to meet the needs of the average American car owner."
From the get-go, Allstate was in good hands. The insurer gained from the experience and skills of a dominant player in retail that knew how to sell via mail. Sears applied the same tactics with Allstate in the early days as a car owner could get a free quote by filling out and mailing a coupon.
Under Sears, Allstate grew to become the nation's second-largest auto and home insurer after State Farm, which had a ~10-year head start. In 1975, it was reported that Allstate was the fastest-growing sector for Sears and in 1985, the insurer accounted for ~25% ($10.4 billion) of the retailer's total revenue. However, with age (and new threats) the hands of Sears began to shake and it took several strategic decisions and cost-cutting initiatives which impacted Allstate.
In 1985, in an effort to trim costs and increase sales, Allstate introduced 'neighborhood office agents,' a new agent model that offered lower renewal commissions (compared to Allstate agents working out of a Sears location) but higher commissions on new business.
Sounds familiar?
It sure is.
Allstate recently introduced a new agent model that offers a similar structure. "If you're an agent and you're focused on new sales, that's a good thing," Allstate's CEO Tom Wilson said about the new model. "If you've been focused more on service and not on growth, then you're not going to be as excited about that change because it changes your business model."
After failing to steady the ship and seeing Walmart and Kmart become America's largest retailers, Sears sold around 20% of Allstate's stock in 1993, and in 1994 the retailer announced plans to shed the remaining 80% in a deal valued at around $10 billion. "After decades of success as established American franchises, Allstate and Sears today launch new eras as totally independent companies, Sears chairman Edward Brennan said on June 30, 1995. "They made up a powerful company together and have the opportunity to be even more successful apart."
Oftentimes, branching out on your own brings fear and uncertainty and in the months leading to this new reality, Allstate retained investment bank Oppenheimer & Co. to review the company's strategic alternatives, including a possible sale of the company. But in July of 1995, Allstate said it is ending the campaign to sell itself after receiving buyout offers that were too low. The news sliced 11.5% off the insurer's stock price.
In between Allstate was sending messages that it's business as usual. "There were no operational changes, no strategic changes at the time of the spinoff," said Allstate spokesperson Kathleen Hogan. "The biggest changes were psychological: that of being a totally independent company with our future in our own hands." Edward Liddy, Allstate's president at the time, shared a similar notion. "Strategically, it won't change anything. We're highly focused on what we do. Psychologically, it's a big lift to have the opportunity to be on our own."
Strategically, much has changed for Allstate. After announcing the spinoff plans, Sears said that Allstate would still operate booths in its stores while specifying that details of this arrangement have yet to be worked out. It seems that it didn't work out – in 2000, Sears announced a partnership with The Hartford to offer auto and home insurance through a direct-mail campaign to its 60 million customers. "We welcome the competition, although we view this new alliance as an attempt by these companies to play catch up," said Sharon Cooper, an Allstate spokesperson about this partnership. In reality, it was Allstate that was playing catch up.
After a promising start as an independent company where it more than doubled its earnings in the fourth quarter of 1995, Allstate announced a restructuring plan in 1999 saying it will invest $600 million more a year on telephone and internet sales channels, reducing pricing, increasing marketing, and enhancing agent and claims technology. "We will combine the power of our agency distribution system with the growth potential of direct selling and electronic commerce, and at the same time take advantage of the enhanced sales and service potential of the internet," declared Liddy. "We're no longer a one-size-fits-all consumers society." Another part of this plan was cutting 4,000 jobs due to falling earnings and "internet competition" as well as giving ~6,500 employee agents an ultimatum – become independent contractors exclusively selling Allstate products or leave.
"Allstate agents were used to a life of protection," said George Nordhaus, chairman of Insurance Marketing and Management Services in an article published in 1995 describing the growing tensions between Allstate and their agents. "It's almost been like throwing children out of the nest." After Sears made Allstate leave its nest, Allstate made its nest less comfortable for agents.
The new commission structure and ultimatum weren't the only dark clouds hovering over Allstate agents. In 1999, the insurer announced the acquisition of CNA's auto and home business for $1.2 billion. The deal gave Allstate access, for the first time in its history, to (~19,000) independent agents. "Some people just like going to independent agents," Liddy said. "They like a choice of insurance companies. They just aren't going to a company like Allstate in a big way. This is an opportunity to capture that customer."
We're no longer a one-size-fits-all society yet Allstate is trying hard to be a one-size-fits-all company – for captive agents, independent agents, and consumers. In 2011, Allstate acquired Esurance as it looked to better compete with GEICO and Progressive over internet shoppers. It acquired personal lines insurance agency Answer Financial to give shoppers more choice. And most recently it welcomed SafeAuto, a non-standard auto insurance carrier focused on providing state-minimum private-passenger coverage to help it offer more affordable products.
Ever since leaving the softer environment of Sears, Allstate is struggling to compete with companies that demonstrated greater focus such as GEICO and Progressive. One reason why Allstate lacked focus was the independent agent channel. In a recent interview with Reuters, Tom Wilson shared his monologue with Barry Karfunkel, co-chairman, and CEO of National General. "I'm in this dilemma. I got this independent agent business. It's really not as big as it needs to be given how big our company is." Wilson said that he had two options – sell the business or try to fix it. He decided to "sell it" to National General but to do this he had to acquire the company first. "We said 'hey, you're our independent agent platform – you're really good at this – take our existing two independent agents businesses and fold them in and grow that business.'"
About 20 years after its major restructuring plan, Allstate is going through another significant plan which will eliminate 3,800 jobs. The (public) drivers behind this plan are similar to the ones from 1999 – customer access, reducing rates, and marketing and technology investments.
But now, Allstate is making two crucial mistakes. The first mistake is ignoring the fact that a plus and a minus is less of a plus; most agents will view higher commissions but lower renewal commissions as a negative, after all, when motivation fades it's the residual income that keeps agents in the business. The second mistake is thinking that "over half of the population that really wants somebody to help them" according to Wilson, will be willing to pay a higher rate for that luxury. "You get what you pay for," Wilson said. "As a customer, if you come to us through a digital channel you pay less for an Allstate-branded product than if you come to us through an agent. It's cheaper because you don't get help."
Julius Rosenwald, who became a partner in Sears in 1895, instilled some of his beliefs in the company. One belief was that many people will buy if you sell honest merchandise for less money. And in the context of insurance, 'honest' suggests honest advice via agents. Another was that if you treat people fairly, honestly, and generously their response will be fair, honest, and generous. Allstate is going against Sears' playbook and it needs to go back to its roots if it wants to grow.
Get Coverager to your inbox
A really good email covering top news.