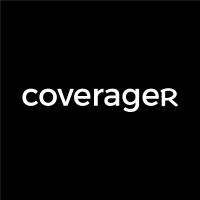 A Way of Life
This week, the founders of Fabric by Gerber Life decided to end their independent journey and sell their company. On the other hand, the founders of Ethos Life are still competing and just made their first acquisition.
When you're in the same line of business and offer the exact same product, your actions make the difference. And if you believe that founders build their companies in their own image, then it's safe to say that the founders of Fabric were not as determined as the founders of Ethos.
The business of life insurance and annuities requires determination. Arthur L. "Art" Williams Jr., the founder of A.L. Williams, the precursor to Primerica, gave a famous speech in 1987 about determination. "See folks, I want you to know almost everybody in America almost does enough to win. They almost get there. They almost are over the hump. They almost have it going. They almost, in everything they do, almost is a way of life to almost everybody in America. But the winners do it. What do they do? They do whatever it takes to get the job done. They do it, and do it, and do it, and do it, and do it, until the job gets done."
Peter Colis, the CEO and co-founder of Ethos once said that his company is proving that life insurance is something that can be bought by consumers, and not sold. Of course, this is a false statement because if it were true Ethos wouldn't need to give out a big portion of its commissions to entice independent agents to sell their products. Ethos also said that getting a life insurance policy from the company is fast, easy and inexpensive. While they're right about fast and easy, their policies are not inexpensive compared to others based on Coverager research. A 35-year-old female with good credit would end up paying $3K more if she were to keep a 20-year term life policy with $1 million in coverage from Ethos.
Despite not having the most competitively-priced product and the many challenges that come with selling life insurance, the founders of Ethos are pushing forward. Yes, Ethos raised significantly more than Fabric, but up until June 2018 the companies had almost the same ammunition – Fabric disclosed $12.5M in funding while Ethos announced $11.5M in funding. Determination made the difference.
When the folks at Fabric realized their original customer acquisition plan wasn't effective, they decided to tone it down by leading with a free will service to later introduce life insurance. A good salesperson can cross-sell almost anything but the Fabric team never excelled at selling and to make it worse, they chose a difficult cross-selling environment. Based on common sense and data from analytics and advisory company Gallup, Americans' likelihood of having a will depends largely on their age and socioeconomic status. 68% of those aged 65 and older have a will, compared with just 14% of those younger than age 30. Of Americans whose annual household income is $75,000 or greater, 55% have a will, compared with 31% of those with incomes of less than $30,000. In other words, wills are more common among older, wealthier people (who have something to leave behind) and that's the complete opposite of Fabric's target market of young, broke millennials.
If life insurance is the chicken and a will is the egg, then the chicken comes before the egg. The average person will first get life insurance before creating a will that distributes whatever fortune they have or may have. So, how can a company offering a free will service generate life insurance sales? According to Dave Hanley, the founder and CEO of Tomorrow, the answer starts with a question. The company claims to manufacture intent to buy life insurance by asking the will maker during the will creation process if the chosen guardian to raise their kids has enough money to do so. Hanley says that this question "sparks interest" in someone who wasn't thinking about life insurance.
They say that you should never assume because it makes an ASS out of U and ME. However, I would assume that a person who is responsible enough to choose a guardian to raise their kids has already made sure they won't come empty-handed.
Since this post is about determination, we can't leave out the extremely determined Western & Southern. One crucial component of determination is stability and you'll have a hard time finding many stable companies as Western & Southern, which only had eight presidents in almost 134 years of doing business. John F. Barrett, the chairman, president and CEO of Western & Southern, believes that having a very stable, tenured management is a positive. The company's Glassdoor reviews suggest otherwise and there may even be an environment of distrust towards younger generations.
While Western & Southern is stronger than ever, deep down they know they have a problem. This problem is related to technology but not the fixable kind. You see, technology is an enabler and when in the hands of people, personalities are taken to the extreme. If you are dealing with an indecisive buyer in the physical world, that buyer is going to be even more indecisive in the digital world. If you are facing some resistance from a potential customer in the real world, you are going to be completely shut down in the digital world. Technology (the internet) turned people into warriors with just a keyboard – just ask Mr. Barrett how many of those Glassdoor reviewers had the courage to share their thoughts with a senior company leader.
When your product is sold by recruiting others to sell it, you have a big problem because you can't sell online, you can only offer. Often, traditional life insurance companies like to highlight in their job ads that they are looking for those with an entrepreneurial spirit. In the acquisition announcement, Mr. Barrett said that Fabric has an entrepreneurial spirit, but just like there are different kinds of determined people, an entrepreneurial spirit can lead different people to different directions. Western & Southern was built by people who just did it back when you could knock on someone's door and information was hard to come by. Fabric is what it is today because it looked for a different way as consumers are more sophisticated and call the shots. And Ethos is what it is today because the founders, and perhaps some of their investors, are determined to stay the course even if they can barely stay afloat. After all, captain Rowell received his reward even though he sold Prudential a ship with many holes. The business world rewards determined people more generously, not necessarily those who are determined to do the right thing.
Get Coverager to your inbox
A really good email covering top news.