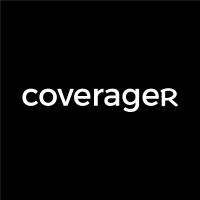 Friday Feeling: You do you
A couple of years ago, when Richard King was still the CEO and founder of UK-based telematics broker Ingenie, I heard him speak at a conference in NYC where he mentioned how his company's ad went viral "relative" to insurance. The term "relative" stuck in my mind.
Ingenie was founded in 2010, launched in 2011, and was acquired in 2014 for £100 million. In 2017, it reported £14.4 million in revenue, in 2018 – £7.7 million, and in 2019, it faced "difficult market conditions." But Watchstone Group, formerly known as Quindell, and the current owner of Ingenie, has a reason to feel optimistic as Ingenie is seeing sales at their highest levels for "a number of years," per a statement shared this past February, pre-COVID-19 days. You see, all things are relative.
'Relative to insurance' is a term that sets the bar low and it is low due to a combination of factors including low barriers to entry, mediocre talent, and an indifferent consumer.
This week's top three announcements by web views were Revolut looking to create an insurtech unit, John Hancock's integration with Amazon Halo to benefit Vitality customers, and the launch of Coefficient Insurance by Verily and Swiss Re. Relatively speaking, the story of Revolut went viral.
Revolut Insurance
In September 2017, the London-based banking alternative partnered with Simplesurance to offer phone insurance underwritten by Allianz.
In January 2018, Revolut launched pay-per-day travel insurance with geolocation technology. Coverage starts at £1 a day and comes with a price cap. Coverage can also be tailored to include friends or family, winter sports such as skiing or snowboarding, and is underwritten by White Horse Insurance Ireland, a subsidiary of Thomas Cook Group offering non-life insurance products. "Revolut's travel medical insurance is very affordable, thanks to flexible payment methods and only being billed for the days you are aborad. Plus if you are a Revolut Premium or Metal customer, travel medical insurance is included at no extra cost!"
In May 2018, Revolut and Hellas Direct, the digital-first, full-stack insurance company offering personal lines insurance in Greece and Cyprus became partners. The purpose of this partnership is a mutual promotion where first time home insurers with Hellas Direct will see a €10 deposit in their Revolut account, followed by additional deposits as long as they remain without claims. Vice versa, customers that sign up for Revolut for the first time through Hellas Direct will receive a physical, customized Revolut card, free of charge.
The news on Revolut's 'insurtech unit' follows the launch of Essentials, a service for UK customers to compare gas, electricity, and broadband providers from within the Revolut app. And by now, two things are clear: 1. How different is the vision of Revolut today (a fintech/super-app) compared to when it launched in 2015 (a PayPal competitor), and 2. How Revolut doesn't follow a grand plan but rather opts for trial and error in an effort to appeal to its typical customer, the 35-year old, professional, urban male.
It took Revolut 7 years (since June 2013) and 2,100 employees to reach 12 million customers. It took GEICO 78 years and 28,000 "dedicated associates" to reach 12 million auto policies in force. To Revolut, the magic formula is offering utility at an affordable price and raising close to $1 billion. To GEICO, the magic formula is spending close to $2 billion in advertising (last year) to sell a must-have product.
Last year, Revolut posted a loss of $139.6 million, less than 10% of GEICO's 2019 annual ad budget. With $137 billion in cash at the end of March, Berkshire Hathaway can acquire the Revolut of the US (Chime) without a problem. If they do so, their first order of business should be similar to what Facebook did when they added 'from Facebook' to the opening screens of Instagram and WhatsApp. When all you have is a hammer, everything looks like a nail, so hammering Chime from GEICO multiple times a week to millions of ad blocker-enabled, cable-free consumers is a heck of a way to do what you do best.
Get Coverager to your inbox
A really good email covering top news.