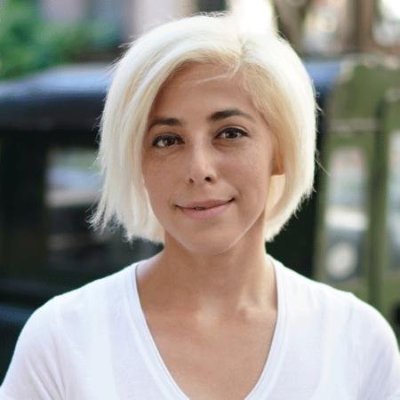 Friday Feeling: The Irishman
You must have heard that The Irishman, which tells the story of how one truck driver – Frank Sheeran – gets involved with Russell Bufalino and his Pennsylvania crime family, is available on Netflix. Despite being a 209-minute mafia saga, the film left out the stories of Frank Sindone and Angelo Bruno. So, to keep it short: Bruno was the head of organized crime in Philadelphia and Atlantic City from 1959 to 1980. He was known as old-fashioned, and the gentle don – an approach that helped him avoid the media, law enforcement scrutiny, and lengthy prison terms. However, it is also this approach that may have cost him his life (he was killed on March 21, 1980, with a shotgun blast through his car window at the age of 69). Frank Sindone, aka Barracuda Frank, was a loan shark and soldier in the Bruno crime family who helped murder boss Bruno.
This is how a top investigative official described Angelo Bruno: "They say he was 'the gentle don.' That's bull. But he was conservative. He was cautious. He was old, and he didn't want to go to jail. These young guys were getting restless because they weren't making any money." 
In The Irishman, Bruno is played by Harvey Keitel: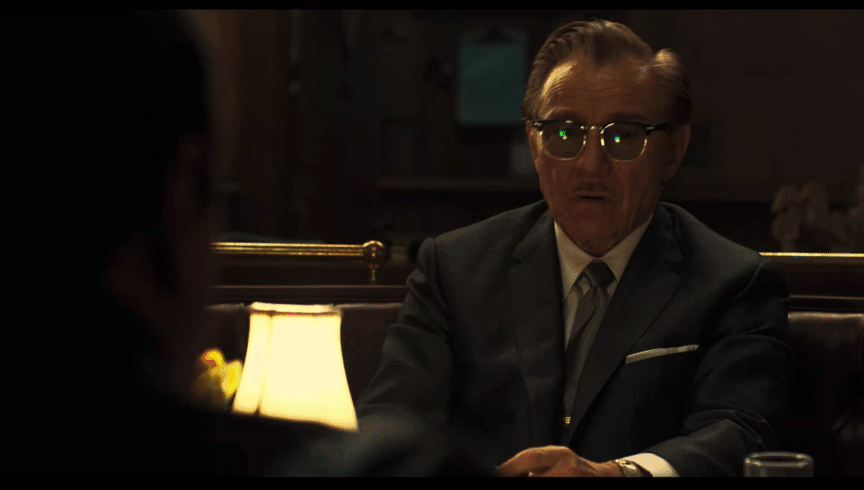 'Conservative', 'cautious', and 'old' are all words that can also be used to describe folks in the insurance industry, but since I won't be highlighting anything you didn't already know, I have a different question in mind: With the recent M&A news are insurtech founders growing restless?
Applied Systems > Indio
San Francisco-based Indio has been acquired by Applied Systems three years and one month from the time it announced a $2 million seed round to create a repository of smart forms; primarily for commercial lines. "Our library of over 7,000 digitized smart insurance forms and applications, integrated e-signature solution, secure document storage, and intelligent workflow management enables agencies to spend less time on redundant operational tasks and more time on servicing their customers and growing their business."
In a press release issued on May 2, 2019, Indio mentioned that over 250 insurance brokerages process thousands of their business clients through the 

Indio

platform each month.
And at the time of the acquisition, Indio issued the following statement: "We grew Indio at a rapid rate, building our customer base ~5x in the last 12 months." Continuing to say that, "To date, there are nearly

10,000 Indio users

who collectively manage millions of commercial insurance customers."
The above is a reason to estimate that the total number of Indio agencies likely falls in the thousand range. The graph below is a reason to conclude Indio has a sweet spot with mid-sized agencies that use the software – at best – on a weekly basis. Basically, a startup that admits it still is in the early days of building its product, company, and culture.
Between 2016 and the time of the acquisition, Indio went on to raise a total of $28 million and is now a team of "almost 100 employees" empowering agents with a "pricey but convenient" software, as one agent noted in a review via Capterra, that doesn't sell itself (think: an Indio's sales account executive is responsible for making "25-50 calls per day to build and manage a lead pipeline"). A different agent who asked to remain anonymous and who was one of Indio's first customers indicated the price to be $99 per month, per user and went on to state that "It's a good service" and a solution that better enables their agency to operate in the current underwriting landscape. "Indio does that and they enable us to smooth out our discovery and data gathering processes – we're not real-time quoting or anything but we're at least streamlining what we can!"
On the surface, Applied can heal Indio's distribution pains. When Hellman & Friedman acquired Applied Systems from Bain Capital for ~$1.8 billion in November 2013, the software company served 12k agencies and brokerages and it was led by Reid French. Six years later and the company serves ~13k customers and is led by Taylor Rhodes, who joined the company this summer. In other words, Applied Systems is a company that is more likely to maintain its market share than expand it noticeably over the coming years.
Applied's acquisition spree for the year started with the acquisition of Milwaukee-based insurance CRM system TechCanary and Calgary-based commercial lines platform Policy Works. But as one agency told me in regards to TechCanary, "We don't see it or hear about it at all." Finally, another source suggested "Applied needed to fill holes on automated process-oriented solutions," and it "will likely water down Indio and cut off all other AMS integrations" to force agents to look elsewhere if they're not part of Applied. And if that's the case, agents will have to look no further than TowerIQ (a free edition is in the works) or Broker Buddha.
Aon > CoverWallet
Aon has announced it will acquire CoverWallet for an undisclosed and "likely for a financially non-material amount," writes Donovan Jones for Seeking Alpha. Established in 2015 as a direct-to-consumer small business insurance provider, the startup has gone to raise more than $60 million, build a team of over 300 employees, and expand to become a technology provider. The latter is a source of strength as it is a weakness (less focus on the direct channel which is how you want to grow nowadays) and is most likely the driver behind this acquisition. Aon plans to combine its "expertise in data and analytics and global distribution with CoverWallet's market-defining platform to create new sources of value for [its] clients."  
This is quite different from the vision of CoverWallet's investor, Charles Moldow, the general partner at Foundation Capital, who stated during the startup's Series B announcement that "CoverWallet's premise is simple and powerful – to become THE destination where SMB owners can buy insurance completely online."
And this is quite a different plan from that of CoverWallet cofounder and CEO, Inaki Berenguer, who talked about the possibility of an IPO stating – seven months ago – that the company is "two years away from that."
So, why give up now on your ambition? In the past seven months, media company Entrepreneur announced its intention to offer commercial insurance, EverQuote expanded to commercial insurance, Nationwide and Progressive launched a D2C commercial lines site, Insureon changed management and saw its monthly website traffic drop by 40% to 177k from 295k two years ago, and above all, Next raised $250 million at a valuation of over a billion and Nationwide-backed BlueVine is picking up headlines. Simply stated, in 2015, CoverWallet primarily shared a market with Bolt, Insureon and BizInsure. Today, the landscape is much more complicated – competition is coming from inside and outside the industry yet CoverWallet is part technology and part insurance agency company and the sum of its parts isn't greater than the whole.
Tech, talent and the missing element
Last month, Zurich Insurance CEO Mario Greco shared with Bloomberg its thoughts on M&A, stating that this current "revolution" we are in is driven by digital, technology, and customer awareness, and so M&A isn't on his to-do list. According to the U.S. Small Business Administration, there were 30.2 million small businesses in 2018. If we take this number and compare it to the volume of yearly small business insurance searches performed on Google to determine the level of awareness around the product, we'll find that the search volume – 1,844,400 million – accounts for 6.1% of the market. On the other hand, there are around 147 million American households with at least one car and there are 42,999,600 yearly Google searches for car/auto insurance, accounting for 29.2% of the market. At times when consumer interest can be measured by search volume, it's not surprising to see a fivefold difference between a compulsory product that's continuously advertised and one that isn't required by law (with a few exceptions) nor frequently promoted. And so till now, ~70% of commercial insurance has been sold through traditional brokers – but for how long?
Two men and a machine
Unlike CoverWallet, Next didn't pivot sideways as even when it transitioned from an MGA to a full-stack insurer, it still had and has one primary customer to worry about – the freelancer or small business owner. CoverWallet backer Charles Moldow is indeed right – it's a simple premise to create THE destination, but the assumption is that there is only one destination.
Selwyn Raab is an American journalist, author and former investigative reporter for The New York Times who has frequently covered the American Mafia. "Look, they're not brilliant business people, they've never been for the most part; all they do is adapt or steal ideas, but one of their effective messages is that they can break your knee caps", is how Raab described the mafia in an interview with Rolling Stone back in 2016.
Bottom Line: Some will go on to acquire talent and technology but they will always remain a step behind those few that can effectively and relentlessly communicate a simple message.
PS. Sometimes all it takes is a press release to realize synergies.
Get Coverager to your inbox
A really good email covering top news.