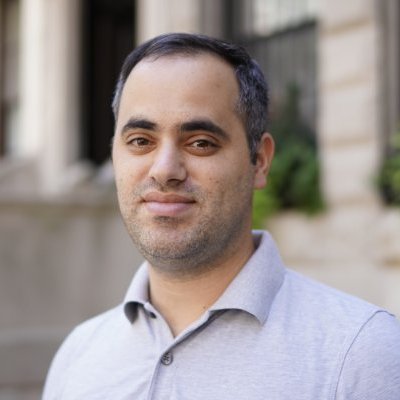 Friday Feeling: No pain, no gain
Life is full of surprises, but mysteries aren't as common.
Early in the last decade, a mysterious surprise made headlines: The average social gamer is a 43-year-old woman. The year was 2010, ~3 years after Facebook opened up its platform to developers. "Until now, social networks have been closed platforms. Today, we're going to end that," Zuckerberg told an audience of more than 750 developers and partners. "With this evolution of Facebook Platform, any developer worldwide can build full social applications on top of the social graph, inside of Facebook."
One of the big beneficiaries of Facebook opening up its platform was Zynga, the social gaming company behind some of the most popular games available on Facebook. Founded in 2007 by Mark Pincus, 41 at the time, Zynga quickly became the Facebook app developer with the most monthly active users, reaching this milestone in April 2009. Its most popular game – FarmVille – was introduced in June 2009, attracting 10 million daily active users in the first six weeks. The games Zynga created helped the company reach profitability in September 2007; two years ahead of Facebook. 
But going viral and reaching profitability wasn't the mystery, after all, Pincus sold his first company for $38 million and took public his second. Instead, it was the age group that contributed to the popularity of these games. According to a 2010 survey from game publisher PopCap, the most popular profile of those playing social games online is a 43-year-old woman who most likely has children and plays several times a day despite holding a full-time job. Facebook is the preferred gaming destination of choice, and the most popular games are FarmVille, Bejeweled Blitz, Texas Hold'em Poker, Cafe World and Mafia Wars. After the initial surprise, you start to look for answers and apparently it's not a big mystery after all as older people with an established career have more free time than younger generations that are busy with their careers or are raising a family. And for most people, free time must be killed, and computers, tablets and smartphones are the ultimate time killers. I mean, how else can you get through work where you have to sit in front of a computer all day?
In a surprising, yet not mysterious turn of events, Allstate announced it will phase out the Esurance brand in 2020, the same brand that launched the "Surprisingly Painless" campaign last year featuring Dennis Quaid. As a result, investments in marketing the Allstate brand will be "significantly increased" by reallocating Esurance spending and reducing operating expenses. 
"If we are going to continue to be a disruptor, challenger brand in the industry, we have to address the pains of the industry as a whole," said Mark Pitchford to AdAge at the campaign launch. While the status 'challenger brand' doesn't come with an exact expiration date, some might say that Esurance is pushing it considering the fact that they celebrated 20 years in business last month. And Pitchford is no insurance rookie; he worked at Allstate from 2008, and joined Esurance in 2012, staying with the company until May 2019 where he held the chief sales and marketing officer role, among other prior positions.
On October 7, 2011, Allstate obtained all required regulatory approvals and closed the acquisition of certain entities making up the Esurance and Answer Financial groups of companies from White Mountains Holdings for a total price of $1.01 billion. It was a strategic move rooted in the desire to offer products and services that meet the "unique needs of each distinct customer segment." They say that too much of anything is bad, and in this case, it was bad for Esurance.
In 2017, Esurance spent $39.5 million on measured media while Allstate spent $296 million. And when you compare Esurance's 2017 ad spend to GEICO's – the company it was supposed to compete with – you find that it was just 2.8%, a significantly larger gap compared to 2010 (pre-Allstate era) in which Esurance's ad spend was 12.5% of GEICO's after spending $100 million compared to GEICO's $800 million.
There's a debate on whether or not increased advertising spend leads to better results. If you ask Progressive, it does. "During 2018, total new personal auto applications increased 20% on a year-over-year basis, including a 14% increase in our Agency auto business and a 25% increase in our Direct auto business. The significant increase in Direct auto applications reflects, in part, increased advertising spend during the year, as well as our improved competitive position in the marketplace," the company highlighted in their 2018 Annual Report. In 2016, Progressive's advertising costs were $756.2 million. In 2017, the company crossed the $1 billion mark. And in 2018, Progressive invested ~$1.4 billion in advertising.
Another interesting way to look at advertising spend in relation to performance is through Google's organic searches for insurance brands. When consumers search for a company by its name, it either means they know the company or they've heard of the company. Assuming that not every customer typing 'GEICO' or 'GEICO car insurance' in Google is a GEICO policyholder, you can clearly see the difference in brand awareness between those that invest more in advertising their brand:
| Brand | 2019 Avg. Estimated Organic Monthly Traffic | Branded Traffic % |
| --- | --- | --- |
| GEICO | 5,647,372 | 76 |
| Progressive | 3,876,573 | 85 |
| Allstate | 2,745,800 | 63 |
| Esurance | 983,123 | 48 |
Despite a lower avg. monthly traffic, Progressive leads with 85% of their organic traffic originating from terms that include their brand name. GEICO comes in second with 76%, while Allstate is third with 63%. Esurance, on the other hand, receives more non-branded traffic than branded traffic, which helps with awareness but also translates to site visitors with lower purchasing intent.
Enter Root. The startup isn't well-positioned when it comes to non-branded search terms compared to larger insurers occupying Google's first page results, but it's still able to generate more branded searches than other insurance startups.
In 2019, the average estimated organic monthly traffic was 151,933 with 91% of the traffic originating from terms that include the brand name. This sits well with Root's marketing strategy of advertising via social networks and promoting a referral bonus – methods that include the brand's name which leads consumers to search specifically for Root.
Despite its 20 years in business, Esurance was and still is the challenger brand because that's the reality when you're performing in the shadow of Allstate. And similar to Esurance, every insurance startup is in the shadow of larger companies such as GEICO and Progressive that compete on every front and medium. To compete, startups will either have to fight harder or offer something that goes way beyond insurance because the land of insurance is under occupation.
Get Coverager to your inbox
A really good email covering top news.