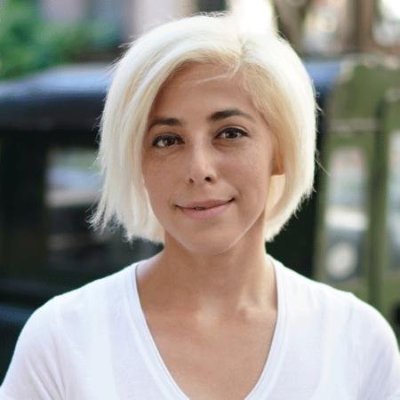 Friday Feeling: NatGen in a nutshell
To consumers visiting Yelp, National General has a star and a half to its name. To Allstate, which this week acquired the specialty insurer for $4 billion, National General strengthens its independent agency (IA) channel despite the fact that the IA channel share of personal lines market has remained stable at ~35% – the equivalent of $125 billion in total personal lines premiums. In other words, a stable and significant channel but not a significantly stable channel.
---
The history of National General (NatGen)
1919: General Motors established General Motors Acceptance Corporation (GMAC) to provide financing to automotive customers so it can sell more cars. Financing came first, insurance came later.
1939. GMAC entered insurance with the launch of Motors Insurance Company, later known as GMAC Insurance. GMAC provided nonstandard, standard, and preferred auto insurance and homeowners insurance. It focused on selling insurance products for cars, trucks, RVs, motorcycles, commercial vehicles and specialty/modified vehicles through

10,000 independent agents across the US;
directly to the public with dozens of affinity and GM partners;
and through its site gmacinsurance.com. Back then it was "the country's only insurance company to come from within the automotive industry."
2005. GMAC operated in 3 areas: auto financing (29%), auto insurance and warranty (29%), and home mortgages (42%) – big mistake.
2006. A group of investors led by Cerberus Capital Management bought a 51% stake in GMAC (a team of 2,545 individuals led by President and CEO Gary Kusumi, who later joined the Hanover) from General Motors, which retained a 49% share in its own financing arm. Btw, in Greek mythology, Cerberus is a strange, multi-headed dog that guards the gates of the Underworld to prevent the dead from leaving.
2008. GMAC suffered billions in losses ($7.2 billion to be exact) and was dubbed a "money-losing finance company" by Reuters. It sold GMAC RE to Bermuda-based reinsurance company Maiden Holdings which rebranded the operation to Maiden Re (a sister company to AmTrust and NatGen). So yes, it's a family business all the way and in all the wrong ways. At the time, GMAC (which already owned an industrial loan company) turned itself into a bank (Ally Bank was its primary banking subsidiary) and accepted bank rescue money from the US government, in return for majority ownership (56.3%) of the company. As a result, Cerberus Capital Management's stake decreased to 14.9%. A bit ironic given its name.
2009. More losses in mortgage operations. GMAC Bank becomes Ally Bank.
2010. American Capital Acquisition Corp. and its minority partner, AmTrust, completed the acquisition of 10 GMAC subsidiaries in the US consumer P&C insurance sectors, excluding GMAC Insurance Dealer Products & Services Group.
2013. GMAC rebranded to NatGen.
---
---
2016. NatGen partnered with Nationwide to have its exclusive and independent agent force sell its policies to their non-standard auto customers. It also acquired Direct General Insurance, a Tennessee-based P&C underwriter that predominantly offered non-standard auto business in the Southeastern US, for $165 million.
2017. NatGen buys a personal lines policy management system from AmTrust for $200 million. No comment. And partnered with Arity on telematics "to drive the future of the insurance industry." You know how this ended.
2018. NatGen announced plans to acquire National Farmers Union from QBE North America for $43 million. By now, the following picture emerges, NatGen acquires, but rarely earns.
2019. NatGen gets rid of Euro Accident Sweden for $138 million to focus on domestic A&H business. Back home, it launched Pickle, a modern home and renters insurance brand with very little activity but that may soon change.
---
---
2020. Allstate to acquire NatGen primarily for its access to ~42,300 independent agents, its technology, and ~4.2 million P&C policyholders. Let's break that down.
---
42,300 independent agents
Allstate will essentially be doing a reverse merger of its independent agent businesses into the NatGen platform to form a top 5 personal lines insurance carrier serving independent agents. This, according to the insurer, is in alignment with its "transformative growth" initiative, which was announced late last year and is broken down to three components:
Expanded customer access; "enable consumers to select a method of interaction without restrictions" – in other words, Allstate wants to attract everybody. Good luck.
Improved customer value – improve affordability by combining operations. If you recall, Allstate recently announced that direct pricing will be lower than through the Allstate agents. Hearing mixed signals.
Increased investment in growth and technology – with the sunset of the Esurance brand, marketing, and advertising dollars will be shifted to the Allstate brand. Focus is generally a good thing.
Back to NatGen… Its current network of 42,300 agents selling P&C products is over 30% more than its 2017 network of 32,100 independent agents. That being said, the insurer IS witnessing slower growth in key states and a decline in GPW in select states (NY, CA, TX, and NJ).
P&C Gross Premium Written by State
 
2019
2018
2017
2016
2015
NC
770,349 (5.6%)
729,426 (15%)
633,948

(31%)

483,504
(17%)
411,456
NY
672,439 (-3.2%)
694,736 (12.5%)
617,270
(25%)
493,486 (8%)
456,828
CA
582,240 (-19.2%)
720,284

(13.4%)

635,020 (16.5)
545,233 (69%)
322,045
FL
517,456 (3.6%)
499,430 (-3.2%)
515,723 (96%)
262,937
(92.5%)
136,562
TX
214,209 (-1.9%)
218,410 (8.2%)
201,776 (40.4%)
143,711 (51.4%)
94,918
LA
173,237 (21.6%)
142,483 (1.9%)
139,893 (11.4%)
125,550 (23.5%)
101,638
NJ
171,330 (-1.7%)
174,234 (11.7%)
156,035 (24.1%)
125,731 (11.7%)
88,445
VA
162,008 (8.95%)
148,806 (9.8%)
135,479 (39.2%)
97,328 (10.6%)
87,987
MI
147,022 (5.3%)
139,642 (20.2%)
116,195 (10.7%)
104,963
99,736
AL
133,108 (11.4%)
119,462 (24.9%)
95,661
X
X
Other states
1,271,065 (12.3%)
1,131,817 (22%)
927,583
X
X
Post-merger, the combined companies will enjoy access to over 52,000 IAs
---
B. Technology
NatGen will become Allstate's independent agent platform as the Encompass business (and Allstate independent agency) will be merged into NatGen.
---
C. 4.2 million P&C policyholders
In 2019, NatGen had $5.6 billion in gross premiums written. Auto insurance represented ~60% of total premiums, with a significant presence in the nonstandard auto market; a market Allstate is familiar with via Esurance. The retention level is lower and the turnover is faster, as notes Allstate CEO Tom Wilson:
"Because in any insurance, even our standard business, business turns over. You're buying a system. And so the analogy I would draw is you've got car rental companies that make a good living on shorter-term rentals, and you've got ones that make a good living on longer term leases. There's no question that in the nonstandard market, the retention level is lower and the turnover is faster. So I don't think of it as just buying simply an existing book of customers, we're buying an entire system to where they're really good at bringing those customers on. They're really good at getting the right price on those customers, at charging the right fees at the right intervals and turning that system into a profitable enterprise. So while any given customer they have today may or may not be with them a year or 2 from now, whatever point in time you pick, the system replenishes itself, and they have a really good sales muscle and a great distribution force."
---
D. Misc.
NatGen operates in markets with short-tail risks; a relatively predictable insurance business that translates to small losses with little potential exposure to catastrophic risks.
NatGen grows by acquisition making it a challenge to compare YoY growth.
In an era of fee-free business models, plenty in insurance (startups included) still get away with charging fees, which include, among others, origination fees, installment fees relating to installment payment plans, late payment fees, policy cancellation fees, and reinstatement fees.
---
Year
Service and fee revenue from P&C
and A&H policyholders
2019
$642.0m
2018
$561.6m
2017
$502.9m
2016
$380.8m
---
NatGen claims it is competing against national companies (Progressive, Allstate, Travelers, Hanover, Selective, State Farm, Farmers, Assurant, GEICO), and nonstandard auto-focused insurers such as Mercury, Kemper and independent agents that operate in a specific region or single state in which it operates. As a side note, NatGen wishes it was competing against GEICO – in times when GEICO is offering a 15% credit applied to the average auto policyholder's entire 6-month policy premium of about $1,000, NatGen is providing a 15% credit on April premiums for personal auto insurance policyholders.
---
* * *
You know how insurance startups love to reimagine and reinvent insurance? Well, the opposite of 'to reimagine' is 'to remember.'
Claparede's pinprick experiment
In 1911, a French doctor named Edouard Claparede published his observations following his experiment on a woman who suffered from a form of amnesia. She had all of her old memories as well as her basic reasoning skills, but couldn't recall recent events. Claparède had greeted her every day, and each time she could not remember his face at all. Then during one session, Claparède hid a pin in his hand and reached to shake the woman's hand, pricking her. The next time they "met," the patient refused to shake Claparede's hand though she couldn't explain why since she did not recall ever having met the doctor.
Today, scientists interpret the patient's reaction as proof that multiple memory systems are at work within the normal human brain. A subconscious memory system in the woman's brain had formed an association between shaking Claparede's hand and painful experience. Therefore, despite the dysfunctional state of the memory system that would have normally enabled the patient to consciously remember the event, another memory system was still working, trying to keep her safe from harm.
When I accepted my job with CNA (pre-Coverager days), I shared the announcement with a colleague/agent. He wasn't thrilled citing that CNA was undependable – one day it was bullish about a market, the next, it wanted out. Funny thing is, this agent described what he'd experienced years back. In a hindsight, he was right but for the wrong reason.
The independent agency channel is a human-led, relationship-driven channel with memory, better yet, memories. There's a reason this market is so fragmented with "only 4 insurers" having more than 5% market share. To Allstate, this mess-mash translates to "a significant growth opportunity" as "leading companies" in the IA channel compete through ease of use with simple technology platforms, sophisticated and stable pricing, a broad product offering, geographic diversification, broad distribution and the entire kitchen sink. Not to contradict, but sometimes it's as simple as agents flocking to the familiar. They can act as a friend or foe and both NatGen and Allstate are just as much competing against agents as they are working with them; that's simply the state of every insurer that isn't the first or second go-to-market for a particular risk.
Either way, today, this is all-good as Allstate is celebrating a 10% personal lines market share. Tomorrow, it will be interesting to see how Allstate's leadership plans to overcome the culture clash that awaits.
| | | | |
| --- | --- | --- | --- |
|  According to LinkedIn | 1y growth | 2y growth | Median Tenure |
| Encompass Insurance | -1% | -2% | 9 years |
| Esurance | -10% | -6% | 6.1 years |
| Answer Financial | -3% | -2% | 6.2 years |
| National General | 6% | 21% | 3.8 years |
| AmTrust | -2% | -12% | 4.6 years |
---
Get Coverager to your inbox
A really good email covering top news.