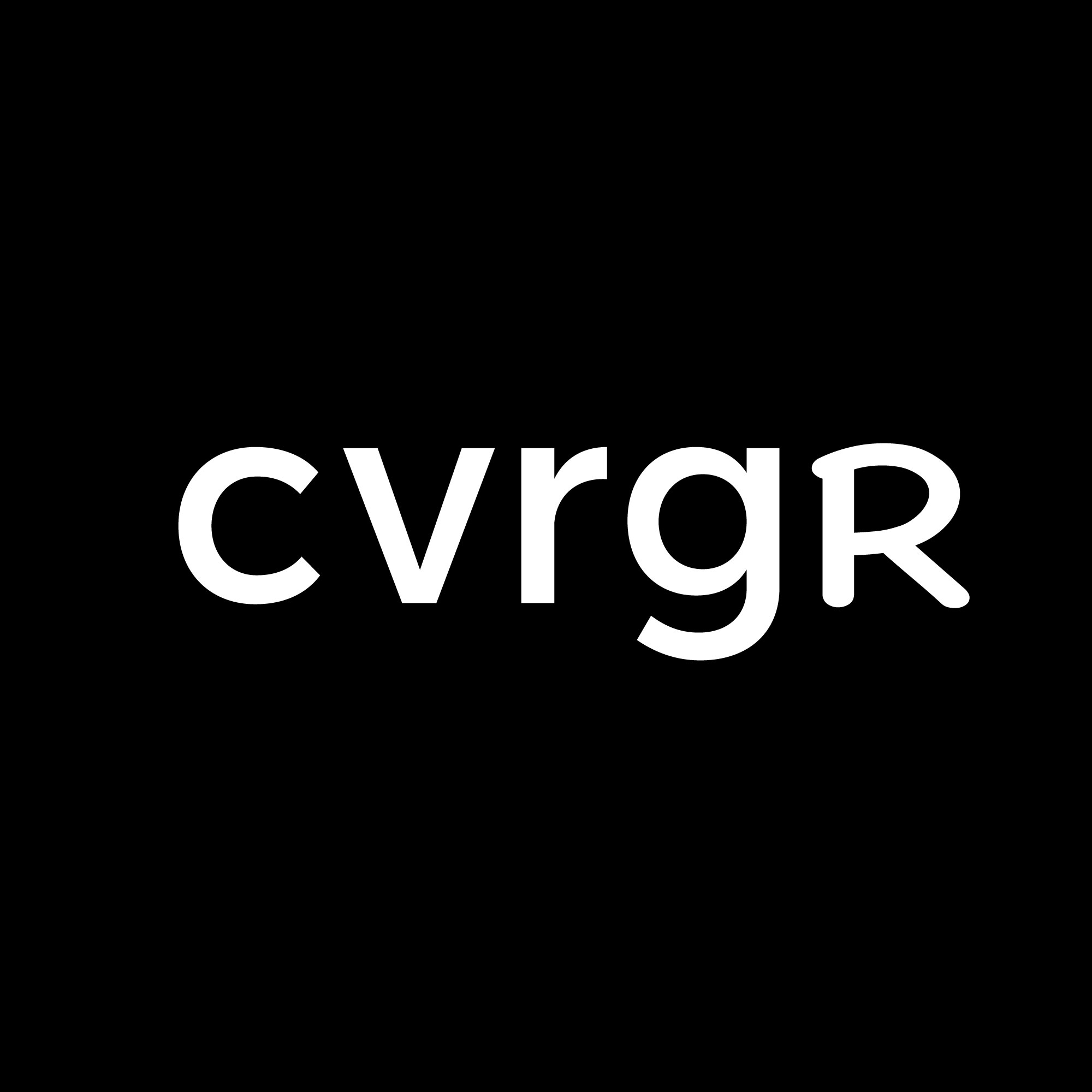 Chubb Creates a Happy Place for Agents
Big on small, Chubb introduced the 'Chubb Small Commercial Marketplace®' last month. The digital platform allows independent agents to quote, issue, and service small business accounts for several lines of business, including: Chubb BOP, umbrella, workers' compensation, commercial auto, and management & professional liability; to name a few.
Start with Why
It has been Chubb's belief that account managers – those that handle small business accounts – have been underserved by technology for a long time. And so, it decided – back in 2017 – to give these agency partners a seat at the table. You see, the Chubb Small Commercial Marketplace was developed in conjunction with these agents to create a modern experience that will surround managers with everything they need to get their job done. This required Chubb to understand agents' strategy and day-to-day operations. The result – an experience designed, not in relative to what exists in the industry, but rather "similar to what she would use in her personal life", as Division President, Chubb North America Small Commercial Insurance, Underwriting for Chubb, Jim Williamson, puts it. 
Big Investment
The Marketplace offers features beyond quoting and servicing to meet the needs of the "interrupt-driven" agent; a term used by SVP, Business Solution Architecture for Chubb, BC Verniero. In other words, the Marketplace was designed to allow agents to easily pick up their activity, where they left off.
Looking beyond the core functionality of quoting and binding, the platform offers several interesting components worth mentioning:
Alerts – agents can decide how they want to receive system alerts e.g. on referrals or pending quotes. Currently all alerts are displayed in the platform and agents can also opt-in for a daily digest, an email summary of everything that occurred in the platform.
Client Center – once agents issue a quote, an invite is sent to the client to access Chubb's Commercial Client Center; a consumer-facing interface that allows the client to log-in, view and download policy documents and submit a payment; to name key features. Btw, Chubb issues a single account bill for accounts with several lines of business.
Knowledge and Support – a section dedicated to content on coverage, marketing material, and FAQs. It's worth noting that FAQs are displayed based on what's trending "at the moment." Keyword: trending. Also, where applicable, Chubb will display relevant material "in the moment" of quoting.
News – the Marketplace displays a news section to allow agents to stay up to date with the insurer.
Personalization – agents can set producer codes, default limits and deductibles, as well as enter their date of birth – for a special greeting. Speaking of 'special greetings' click here. The system also offers "Your Chubb Team"; a tailored section that includes names, titles and contact info of the staff at Chubb to ease the communication process between agents and Chubb.
Renewal Management – agents can filter and sort renewals by different fields to help fasten the renewal process.
User Roles – system supports different user roles.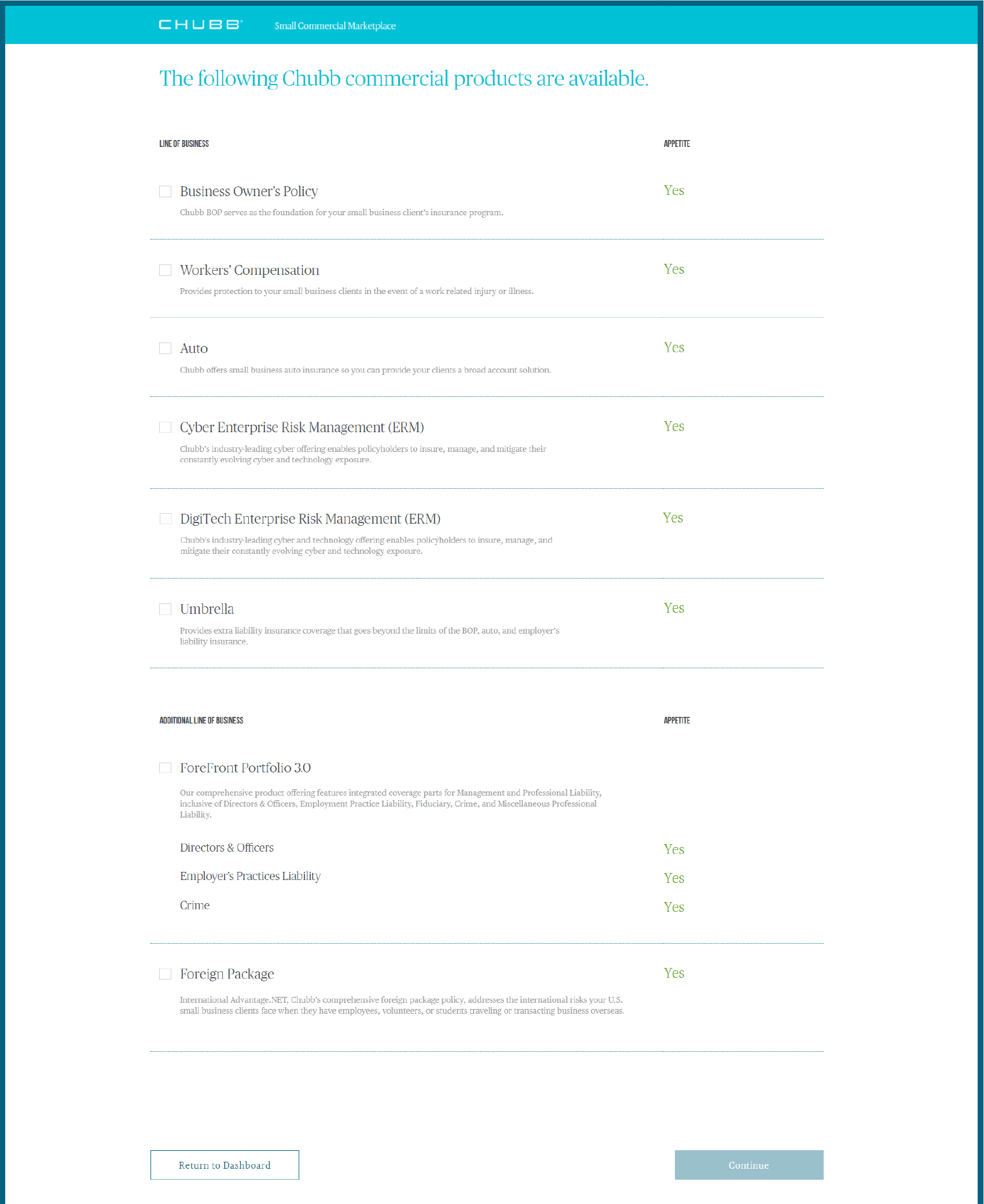 Reward and Reinforce
Another main component of Chubb Small Commercial Marketplace is 'Chubb Rewards'. Here, Chubb designed 24 badges that can be earned based on different types and levels of activity. One such badge is 'BOP Baron'. Two side benefits of this gamification element that allows agents to earn monetary rewards is that it (1) allows agents to track their activity and (2) encourages them to become 'experts' in their field.
An Evolution
In addition, Chubb has dedicated a full-time position for someone to manage and enhance this capability as it doesn't want to lose on the design and vision of the platform, and already has plans to expand the appetite with the aim of creating an all-in-one solution. In the pipeline – appetite expansion to Artisan, Contractors, Manufacturers and Restaurants classes, the ability to receive text-based alerts from the system, and the introduction of live-chat between agents and Chubb.
Bottom Line
As it stands, ~3K agency partners and ~15K agents-slash-users are onboard and the feedback has been "exceptional."
Get Coverager to your inbox
A really good email covering top news.